There's no denying the fact that one of the business types that can go against the current situation of COVID-19 is "E-Commerce", which is why Buzzebees has shifted the strategy to develop a new business model known as "Brand A", A Buzzebees E-Commerce Solution designed and devised within a short period, to help business owners increase sales without fix cost. It's One Stop Service incorporating complex process simplified, time and cost saving hiring experts in different areas including IT, marketing, and graphic design which can be a pain point for those running their own business especially, for medium-sized SMEs.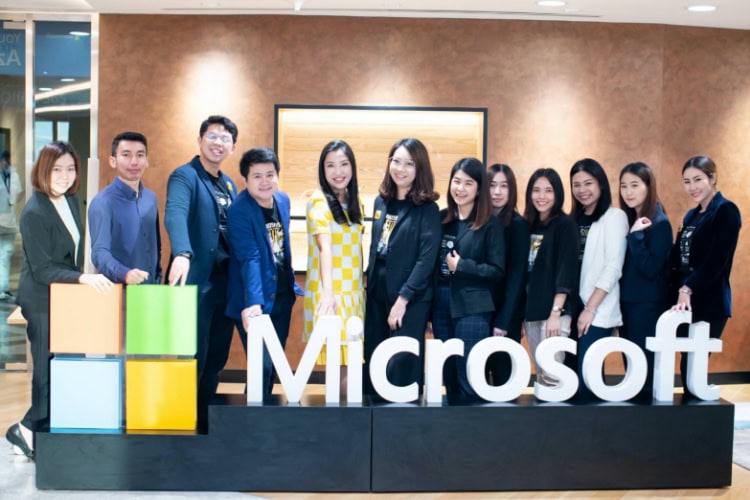 Recently, Buzzebees has been given the honor to be a key speaker for "Close Your Textbook and Start Now, Begin Your Journey with Buzzebees E-Commerce 'til the end" under the project of Microsoft leveraging SMEs Series #1 "Easy, but grow exponentially 10X with effective strategy to sharpen E-Commerce Business" held on 30 September 2020 at Microsoft (Thailand) Limited Company.
Buzzebees had provided knowledge about E-Commerce for 2.30 hours, which has now become a trend of online marketing along with practical steps to run E-Commerce business, plus techniques to increase sales 10X with introduction to Brand A features, One Stop Service solution, to help solve issues regarding E-Commerce particularly, for medium-sized SMEs. It's the latest trend of E-Commerce Solution trusted by over 30 companies which already joined Buzzebees. It can be said that the quicker, the better if you want your business to survive in this hour.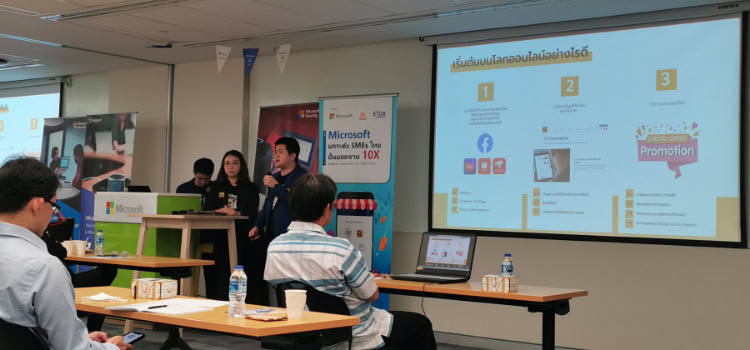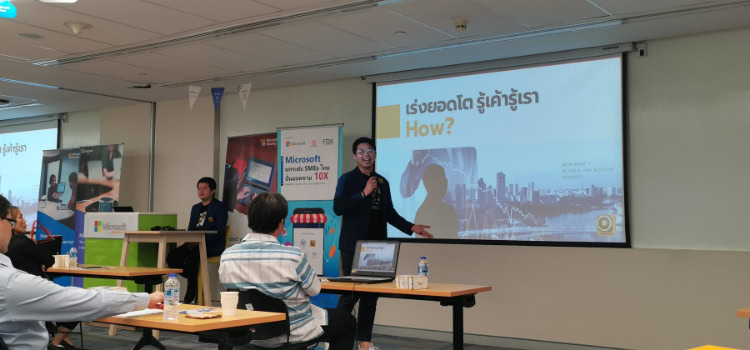 "Brand A" is designed specifically for medium-sized SMEs having revenue approximately 50 million Baht per year, for example, business owners selling high volume SKUS at Makro, BigC or Lotus, but have no proper management system to distribute their products online and need to expand customer base from traditional store to online with full-featured and one stop service solution, from building brand and selling via Line Official Account, Shopee, Lazada, and JD Central to managing order, payment methods, logistics, customer support, account and finance, inventory as well as retrieving customer reports to precisely analyze their needs.
Moreover, Buzzebees has foreseen the upcoming trend for customers if they want to expand their business 360 degree in digital landscape. It would be easy and instant to connect their system to various kind of services without starting everything from the scratch. Buzzebees provides Ecosystem to accommodate a variety of implementation options include Omni-channel marketing, CRM (Earn points or privileges from participating stores in 15 categories) to build customer desirable experiences as well as variant payment methods such as True Wallet, Airpay, Alipay, credit card or pay at convenient stores, marketing and advertising services, everything in one place, to ensure that brands can achieve their goal while successfully discovering a new Marketplace to sell via Buzzebees partners.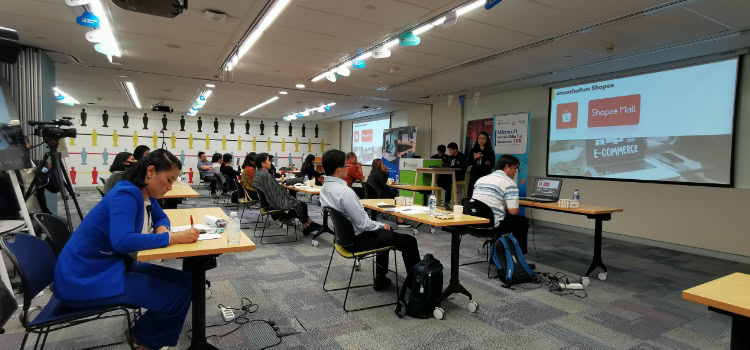 Not only that, but Buzzebees also supports customers in every aspect of their needs, with our experienced team specializing in IT, marketing, E-Commerce, and consulting team ready to provide brands professional advice for online marketing. As for now, Buzzebees has got responds from around 20 SMEs, only after 3 months of launching Brand A as the platform can solve their pain point while increasing their sales via online.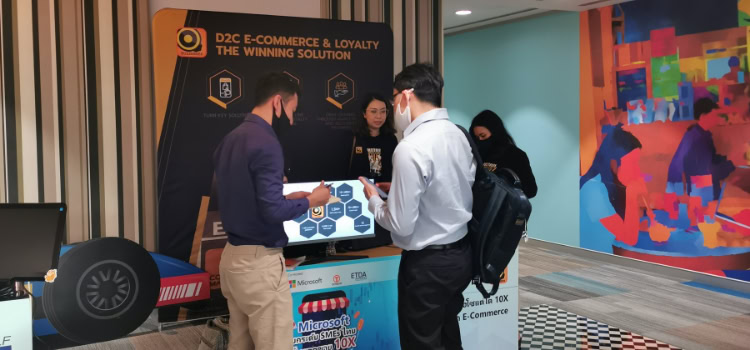 If you are interested in Buzzebees E-Commerce Solution, Brand A, please contact Mr. Suppawut, called 084-388-0035 or suppawut@buzzebees.com to allow us to visit your company personally and give advice on how to choose effective campaigns for your organization. We would be pleased to be a part of your organization and help you achieve your goals in digital marketing world.