Advanced Content Management System (CMS)
BUZZEBEES Content Management System (CMS) has been meticulously designed and developed based on 10+ years of experience from 400+ platforms to ensure that our clients have all the materials required to achieve their business goals using the BUZZEBEES system.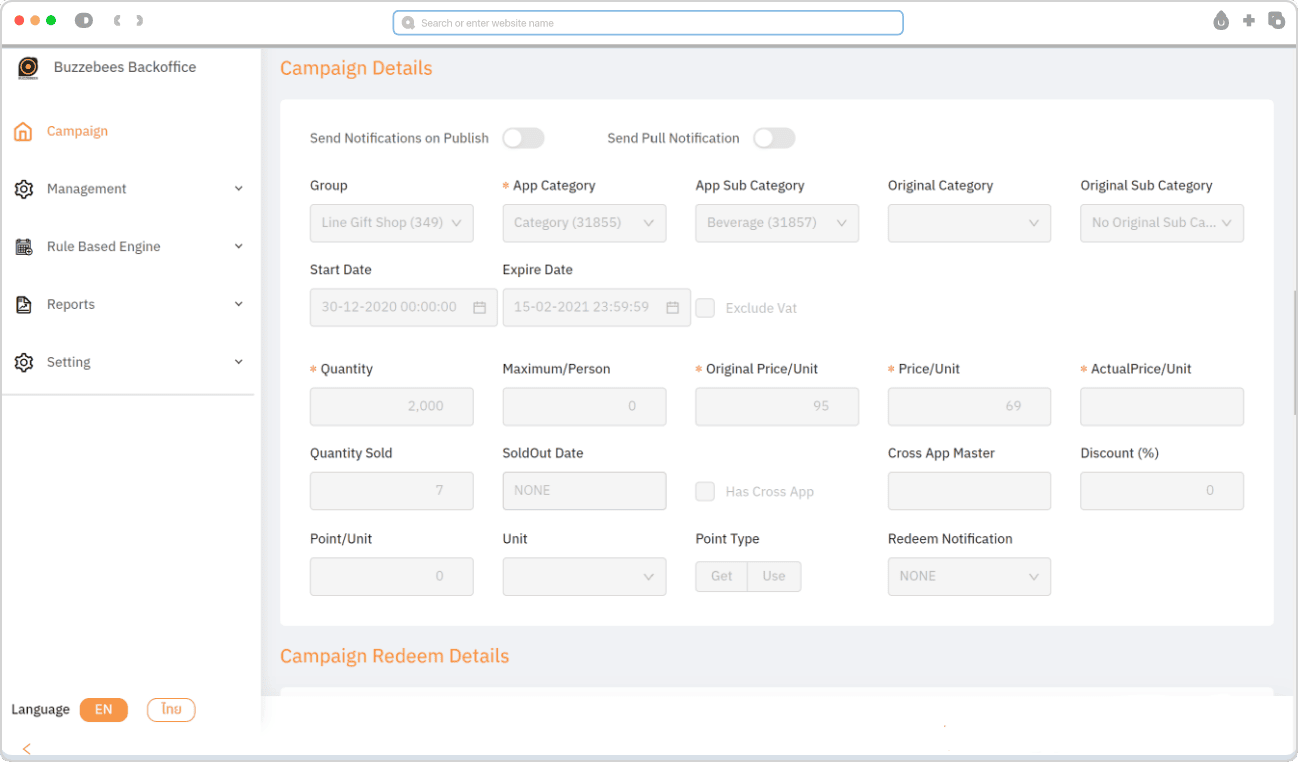 That's why BUZZEBEES CMS is designed to support all types of content to run a powerful Loyalty Platform so that you can engage with your customers. All features are developed based on an actual use case to ensure the seamless and effortless operation.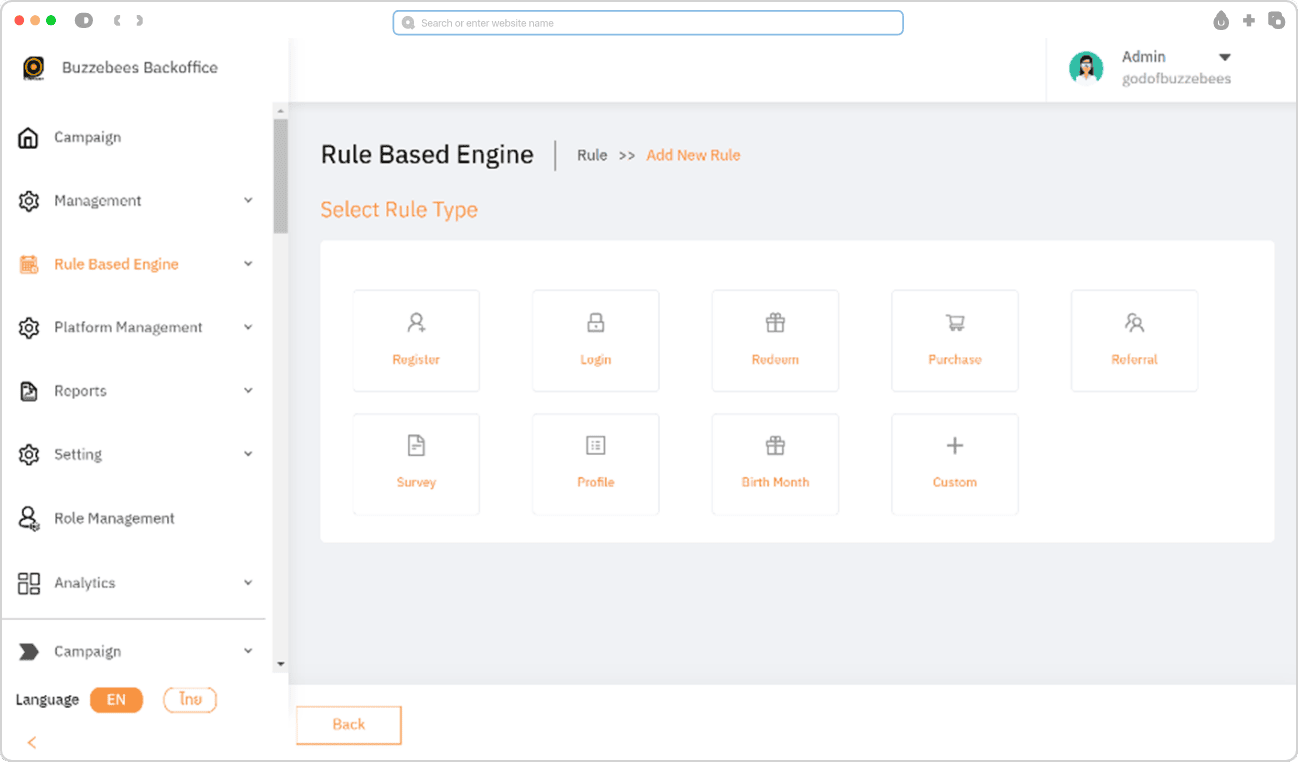 Rule-Based Engine and Gamification
Gamification is a proven method for brands as a tool to influence user behavior which plays a vital role in driving platform stickiness. BUZZEBEES Rule-Based Engine & Gamification is designed to track digital platform interactions and set customer incentives based on various conditions, from basic triggers up to advanced settings.
User Management Platform allows you to see how each of your users engage with your platform, whether they are just registering as member, making rewards redemption, or even making continuous purchases. You can see all activities in just one click.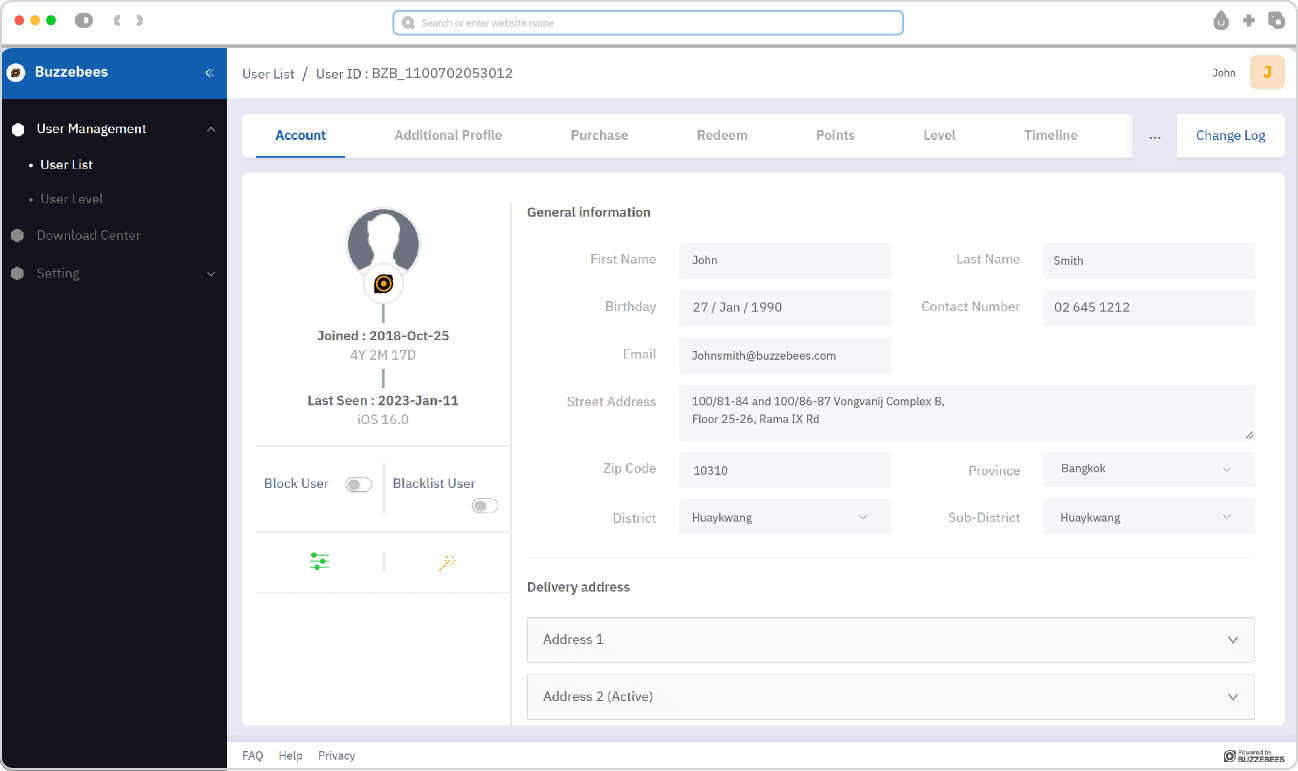 "Lorem ipsum dolor sit amet, consetetur sadipscing elitr, sed diam nonumy eirmod tempor invidunt ut labore et dolore magna aliquyam erat, sed diam voluptua. At vero eos et accusam et"