Rewards & Privileges Management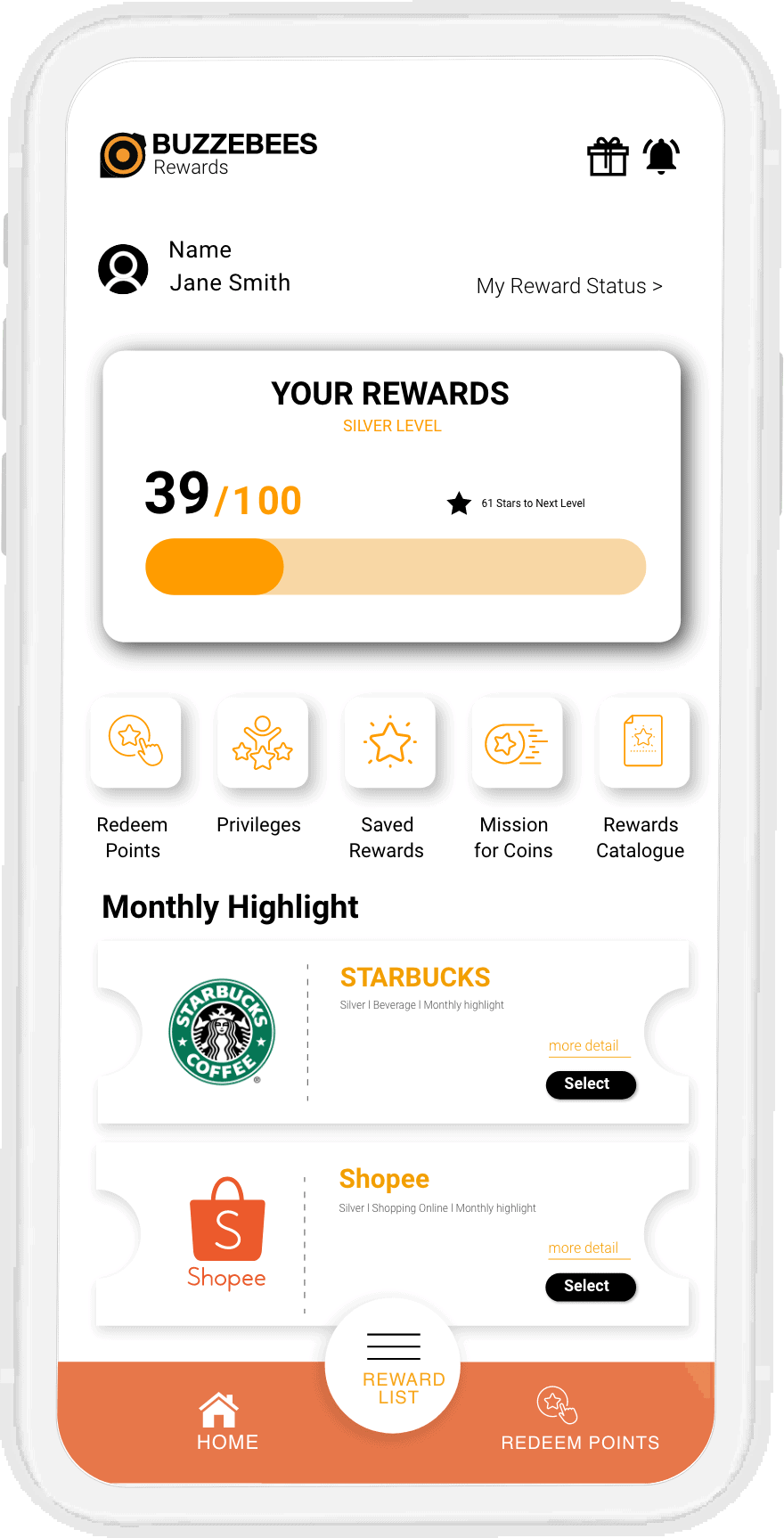 BUZZEBEES has a complete system and network to help find rewards and privileges, giving brands and business owners a variety of reward options. This can be used to create a loyalty program and a points exchange system with the brand's own rewards, all in one place without the need for multiple connections.
With the largest network of partner stores in Thailand, BUZZEBEES can provide a complete range of rewards and privileges, including deals on products and services, to meet the needs of customers with different lifestyles.
Don't worry about operation work because you can start the program quickly with more than 350 experiences in Loyalty Platform and Rewards Management for customers. BUZZEBEES can start the program and quickly find all types of rewards that are efficient and suitable for all target groups.
BUZZEBEES comes with a team of experts who can help plan, manage, and present marketing strategies along with finding rewards and privileges that are most suitable for your business.
With over 10 years of experience and data on the behavior of more than 145 million user accounts, BUZZEBEES has insights that truly help business owners understand consumers and can make specific recommendations.
Because every business has its unique specialty, BUZZEBEES comes with Buzzebees Prime service to meet every need better. It provides Tailor-Made service to cater to luxury customers with CRM Privileges service and create an impressive experience beyond expectations.