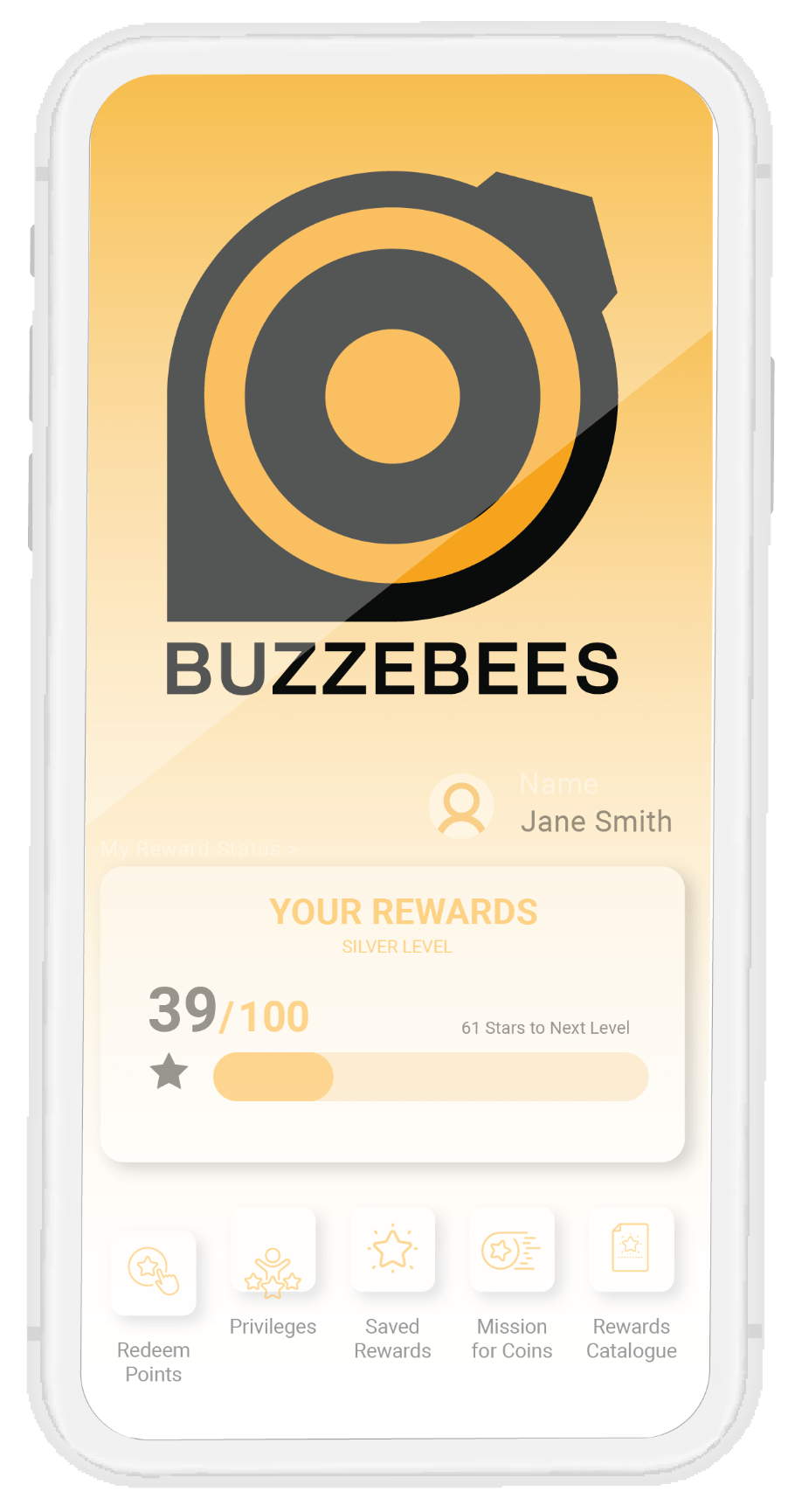 BUZZEBEES has developed over 350 loyalty platforms for leading organizations in Thailand and Southeast Asia. Our points accumulation and rewards redemption system includes numerous features, making it the perfect solution for businesses across industries, such as insurance, finance, retail, fuel and energy, and consumer products. You can trust us to help you maintain high customer satisfaction with our innovative loyalty program management solutions.
BUZZEBEES loyalty platform supports basic loyalty program features like membership and points accumulation, as well as more advanced marketing, campaign, and e-commerce capabilities, allowing brands to engage with their customers seamlessly. You can trust us to help you build stronger customer relationships through our comprehensive loyalty program solutions.
Being Thailand's largest CRM platform developer with the most extensive merchant partner network for deals and rewards, BUZZEBEES is able to provide your customers with a wide range of rewards and privileges across various segments.
Our expertise in omnichannel loyalty program solutions ensures that our system is able to connect with every touchpoint of any brand seamlessly. This includes:
We can create a new platform from scratch or integrate it with your existing systems, depending on your specific needs.
BUZZEBEES is the only company in Thailand that can provide comprehensive, full-service loyalty program solutions for any business. Our services include everything from the initial development to purchasing LINE Official Account (OA) packages, rewards management, and data analysis and execution to ensure the smooth and effective operation of the platform.
While developing a loyalty rewards program that aligns with your business objectives is crucial, BUZZEBEES' ultimate goal is to connect all businesses and customers through our ecosystem and partnership network. This allows for new opportunities and seamless collaboration between brands and customers through our innovative customer loyalty platforms.
BUZZEBEES Loyalty Program Solutions are Available Across Multiple Platforms