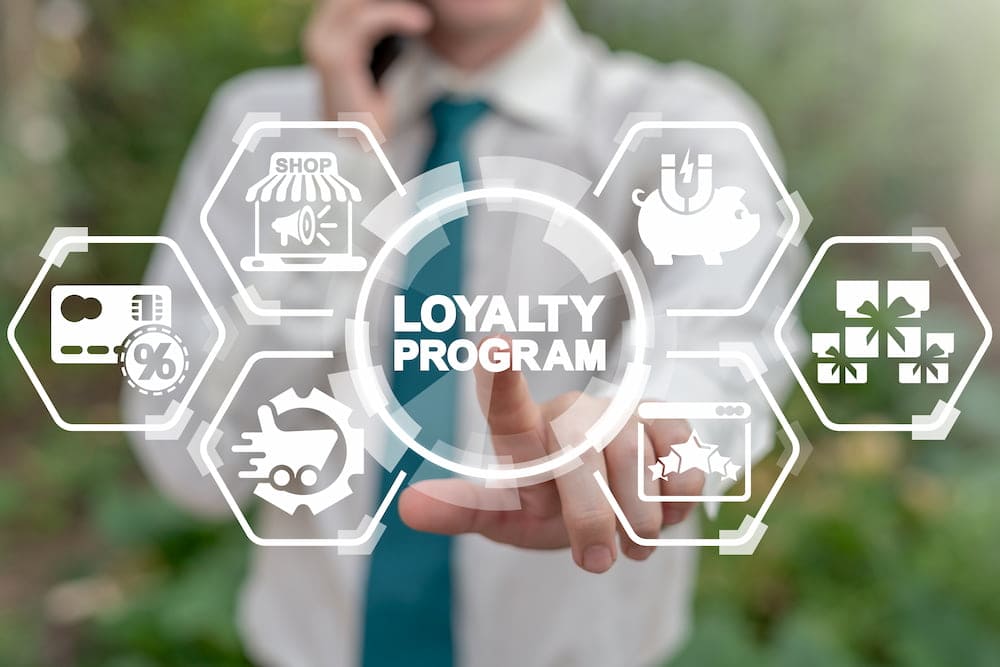 Customer loyalty programs are a good solution for companies that want to increase their customer engagement and build brand recognition, improve customer retention, and ultimately, boost sales.
Recognizing and rewarding customers who purchase or engage with the brand repeatedly is an effective way to strengthen customer relationships and motivate customers to promote the brand as well.
In other words, it's just good business practice. Depending on your company's product or service and your marketing objectives, there are different types of loyalty programs to consider when deciding which would be best suited for your business.
Types of Loyalty Programs
Loyalty programs are strategically used to increase sales by offering incentives to customers to avail of your product or service. With the rewards or perks offered, customers are motivated to make repeat purchases, try other products and services, and add on to their shopping cart in their next transaction.
What are the different types of loyalty programs? Here are the 4 types that are commonly used today:
Points Loyalty Program
Customers typically earn a certain number of points for every purchase they make. The more points they earn entitles them to avail of rewards with monetary equivalents or perks such as discounts or freebies
Tiered Loyalty Program
Rewards are separated into tiers, with more or better rewards available to customers when they reach higher tiers. Customers usually need to reach a threshold in spending or transactions to move to a higher level and be able to enjoy the entitled perks.
Paid Loyalty Program
They're also called subscription-based loyalty programs because the customer pays to participate in the program. They pay a one-time or recurring fee to be able to avail of the program's benefits for a certain period of time.
Values Based Loyalty Program
For this type, the rewards are typically not given to the customer directly but instead benefit another organization or cause that resonates with the customer's personal values. Availing of this kind of program allows customers to feel good about the positive impact of their purchase, and in turn, they'll be motivated to keep supporting the business.
Benefits of Loyalty Programs
These different types of loyalty programs have been proven effective in driving long-term value for customers, which benefits businesses in various ways as well.
Brand Recognition & Loyalty
Having a good loyalty program in place will allow you to stay in touch with your customers and keep your brand top of mind. Happy customers will want to keep earning more rewards and enjoy the benefits being offered, so they'll more likely choose your brand over others.
Customer Data Insights
If implemented successfully, a loyalty program is an efficient way to gather customer data. For instance, customers are usually willing to share more information about when they sign up for the program. These data can be insightful in terms of learning about your customer demographic and understanding their needs and pain points.
Customer Behavior Insights
Since many loyalty programs nowadays are digital, companies are able to gather data about their customers' behavior and response to particular offers or promotions, for instance. Gaining insight into how your customers think and behave will be useful when planning your marketing strategies.
Brand Awareness
A sound customer loyalty program should effectively build engagement with existing customers as well as reach new customers and increase referrals through word of mouth, social media, or reviews. Loyal customers are some of the most passionate about convincing and promoting products they love to those within their circles.
Your Loyalty Program CRM Partner
To fully leverage your loyalty program, develop one that's integrated within different touchpoints throughout your customer's journey, whether it be the mobile phone, your brick & mortar store, or your online website. In order to make it a seamless experience for customers, you need a CRM that can provide omnichannel capabilities and implement different types of loyalty programs to suit your goals and objectives.
BUZZEBEES is Thailand's leading CRM & loyalty program developer, offering comprehensive end-to-end, full-service solutions for any business and industry. We have experience in developing over 1,200 platforms in the country and the region using in-house technology and a dedicated support team to give your company and your loyal customers a better brand experience.
Contact us to learn more about our CRM & loyalty program platform and solutions.