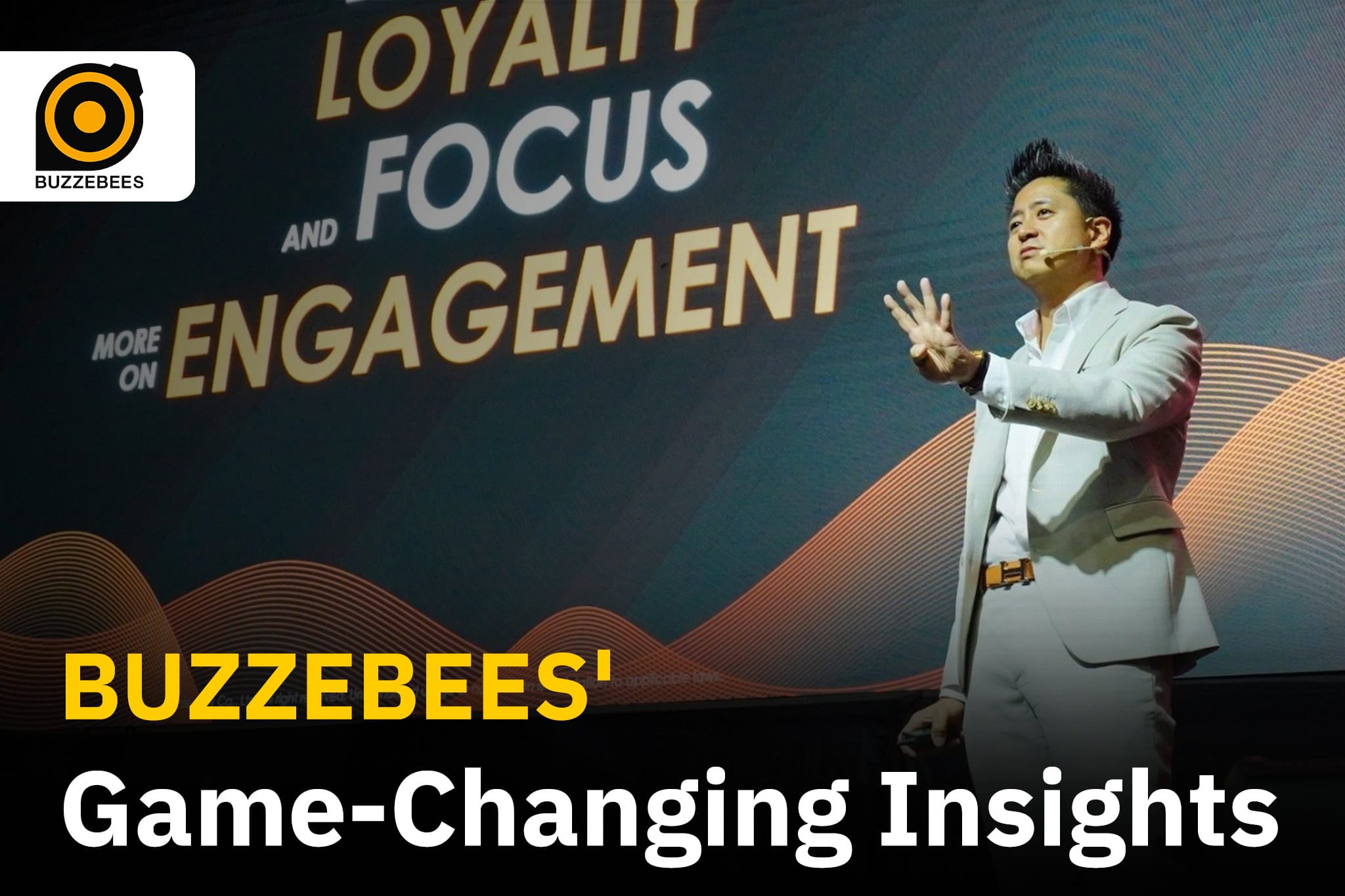 In today's hyper-connected world, building and sustaining customer loyalty has become an uphill battle for brands across industries. With a staggering 33% of customers constantly seeking new brands and 61% admitting to brand switching in the past year alone, businesses face unprecedented challenges. In the face of rapidly evolving consumer behaviors and an overwhelming array of choices, how can brands overcome these obstacles and effectively engage their customers? BUZZEBEES, the pioneering Loyalty & Digital Engagement Platform in Southeast Asia, has the answers. 
BUZZEBEES: Revolutionizing Loyalty and Digital Engagement in Southeast Asia
Since its inception in 2012 in Thailand, BUZZEBEES has been at the forefront of loyalty and digital engagement, revolutionizing the way brands connect with their customers. Empowering a diverse range of organizations, from small businesses to multinational conglomerates, BUZZEBEES has designed and operated over 1200 active platforms, boasting an astounding user base of more than 145 million across Southeast Asia. 
 
Insights from BUZZEBEES' Dynamic Ecosystem
With an unparalleled digital engagement ecosystem encompassing over 145 million users, BUZZEBEES has uncovered vital insights that can equip brands with a deeper understanding of their customer groups' behaviors, enabling them to fine-tune their features and campaigns accordingly. 
 
1. The Attention Challenge: In the blink of an eye 
Within the fast-paced and competitive BUZZEBEES platform, brands must seize customers' attention within a mere 27 seconds, which reflects the average attention span. Additionally, capturing consumers' interest within the first three pages is crucial since most users seldom venture further. Crafting compelling campaigns and features becomes paramount for brands to effectively engage their target audience. 
 
2. The Time Sensitivity: Act swiftly, reap rewards 
A key revelation from BUZZEBEES' ecosystem is that most consumers redeem their points within five days. Brands must, therefore, act promptly and strategize their next moves upon acquiring users. The window for engagement is narrow, emphasizing the need for well-defined plans and swift execution. Furthermore, it's noteworthy that each satisfied customer can bring an average of four referrals to the platform, amplifying the potential impact of a positive user experience. 
 
3. The Evolving Redemption Behavior: Swift points to value 
The redemption landscape is changing rapidly. In 2022, a mere 2% of users retained their points for 30 days compared to 7% in 2020. Brands must adapt their strategies to accommodate customers' increasing inclination to redeem rewards swiftly. This shifting behavior necessitates agile and innovative approaches to loyalty programs and incentivization. 
Key Takeaways for Brands: Navigating the Loyalty Landscape To thrive in the era of loyalty challenges, brands must heed these invaluable insights gleaned from BUZZEBEES' experiences: 

Good Platform:

Choose platforms and technologies that align with your customer groups' lifestyles. A personalized approach is pivotal in fostering meaningful connections and maintaining engagement.

Good Engagement:

Rather than solely pursuing blind loyalty, brands should prioritize creating ongoing engagement. Cultivating a dynamic and interactive relationship with customers is more sustainable in this era of heightened brand exploration.

Good Partnership:

Forge robust alliances with business partners who offer comprehensive support and solutions. Collaborative partnerships can tackle challenges head-on, fostering mutual growth and maximizing opportunities.



By harnessing these insights and embracing the transformative potential of technology-driven engagement, brands can navigate the loyalty challenges of today and emerge as industry leaders. The era of loyalty is evolving, and BUZZEBEES is here to guide brands toward a thriving future. 
 
About Us  
 
BUZZEBEES is Southeast Asia's leading end-to-end Loyalty & Digital Engagement Solution provider, operating in 5 countries – headquartered in Thailand. BUZZEBEES offers a comprehensive suite of services across four key areas: CRM & Loyalty Platform Development, Rewards Sourcing & Management, E-Commerce Service, and Retail Solutions. With over a decade of experience, our team of 600+ experts provide best-in-class and powerful digital engagement solutions catered to unique needs of various industries, ranging from Banking, Insurance, FMCG, to Retail Business among many others. Our vision is to establish the world's largest globally connected digital ecosystem, enabling businesses of all sizes to benefit and grow together.  
 
Contact Us 
Website link: https://crm.buzzebees.com/en/ 
Facebook: https://www.facebook.com/Buzzebees  
LinkedIn: https://www.linkedin.com/company/buzzebees 
Email: support@buzzebees.com