Customer loyalty programs and customer relationship management (CRM) systems are two essential yet distinct concepts in business. Both terms are often used interchangeably, but they are different. The difference between these two concepts can be subtle yet significant. Understanding the difference is crucial for any business that wants to establish a long-term relationship with its customers. Read on to explore the differences between customer loyalty programs and CRM.
Customer loyalty reflects a customer's willingness to return to a business repeatedly. It indicates that a customer has found value in the brand and its products and services and is willing to share their positive experiences with others. A happy customer's reviews and recommendations can be social proof that others value the brand too. For a customer to remain loyal, the business must consistently provide exceptional customer service and commitment to their customers' needs before, during, and after transactions.
CRM systems are an excellent tool for businesses. This technology can acquire the email addresses of potential customers, create lists of qualified leads, and even offer incentives to help them make their first purchase. CRM systems also store customer data and record customer interactions across different channels, like the company's website, phone, live chat, direct mail, and more.
Furthermore, CRM systems can give customer-facing staff members detailed information on customers' personal information, purchase history, buying preferences, and concerns—all compiled into a single database for easy and efficient access. Many CRM systems offer additional functions, such as workflow automation processes, task and calendar alerts, and performance tracking.
What Are the Key Differences?
CRM systems can aid large-scale customer acquisition, gather email addresses, and compile lists of pre-qualified leads. On the other hand, loyalty programs enable the business to connect with the customer on a deeper and more personal level, making them an advocate for the brand itself. Customer loyalty ultimately leads to long-term customer retention.
CRM needs only a customer's email address. Loyalty programs involve sharing more personal data with a brand, such as transactional and emotional data, allowing for more individualized offers and rewards.
CRM helps companies gain an initial understanding of preferences and early emotional motivations. At the same time, loyalty programs create extensive consumer profiles and interactions across all touchpoints allowing marketers to identify the factors influencing brand loyalty.
While customer loyalty programs and CRM systems may seem separate concepts, they can be combined to create a winning business strategy. By using CRM technologies to manage customer data, businesses can gain insights into their customers' behavior, preferences, and needs. This data can be used to create personalized customer experiences, tailor marketing campaigns, and develop CRM loyalty programs that resonate with customers.
In summary, customer loyalty is a key factor for businesses to generate more revenue, and CRM systems can be utilized to acquire and retain customers. A loyal customer base promotes a brand and influences others. With the right CRM system, businesses can ensure customer satisfaction and trust to stay ahead of the competition. However, choosing the right partner to help you manage these aspects of your business is equally important.
Maximize Your Potential With BUZZEBEES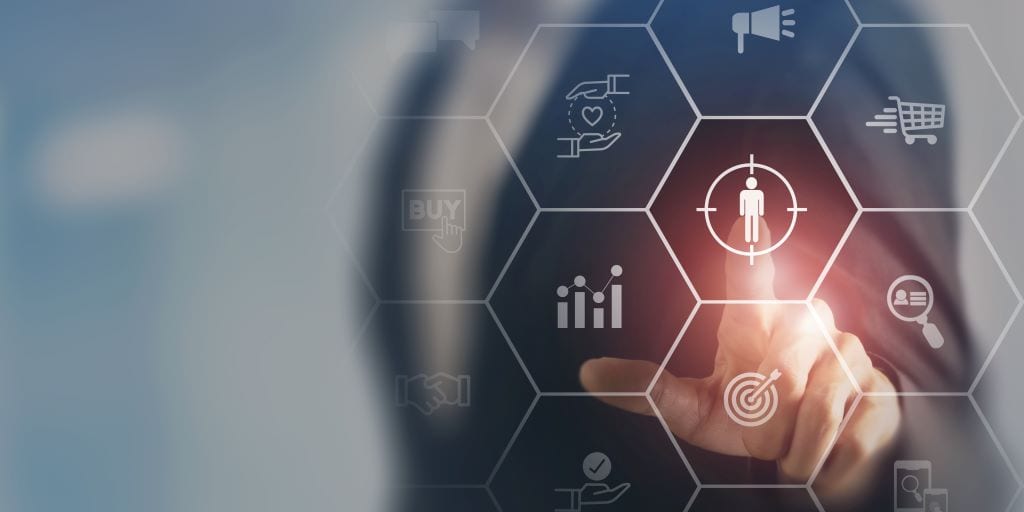 As a leading provider of CRM and loyalty services in Thailand, we are the go-to company for businesses looking to strengthen their customer relationships and build brand loyalty. With years of experience in the industry, BUZZEBEES has developed an innovative and reliable platform that enables businesses to manage their customer relationships easily.
Established in 2012, with a stronghold on the South East Asian market, we specialize in providing customized loyalty and rewards redemption platforms, end-to-end digital engagement, CRM services, and more to enterprise and retail clients.
Our four primary services are CRM and loyalty platforms, rewards and privileges management, e-commerce services, retail solutions and e-payments. We have hundreds of millions of users utilizing our platforms and a team of experts with decades of experience. With such knowledge, we understand consumer behavior and can offer solutions that meet your business needs to help you stay competitive. Our corporate loyalty programs strengthen business-customer relationships, drives sales, and boost engagement. You can design a customizable loyalty platform solution that features class-leading flexible point accumulation, membership, data analytics, redemption mechanics, gamification, and rewards redemption.
At BUZZEBEES, we provide you with the best digital engagement and CRM solutions to help you succeed. We are the right company to partner with for all your CRM and loyalty needs. Contact us today to learn more about our services and how we can help your business reach its maximum potential.