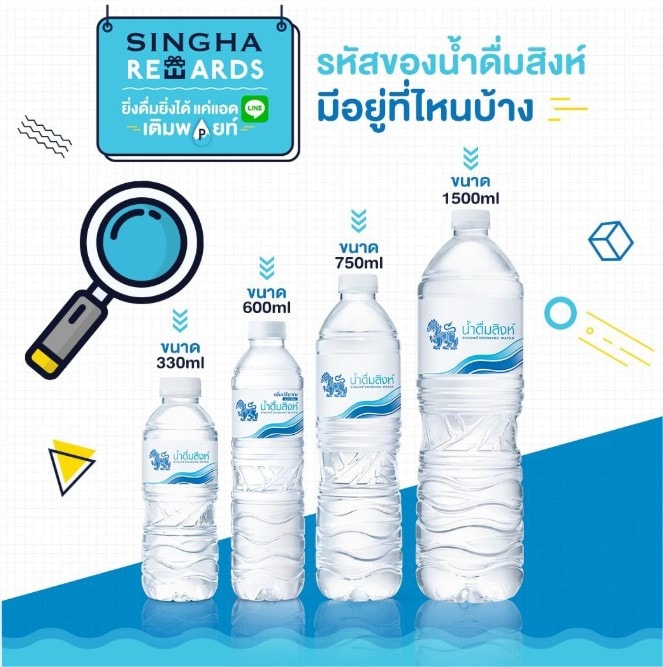 In today's digital era, there are several methods for brands to build Loyalty Platform or consumer engagement, not only by brand website or application but also on Line Official Account.
Why is LINE Official Account playing an important role now?
Recently, "LINE Official Account" has its important role in reaching mass customers who may have limitation use in technology or unable to download an application. Due to its whopping 40 million users currently, unlocking those problems and solving customers' pain points seem to be feasible.
Buzzebees specializes in growing your business through LINE Official Account
Buzzebees has developed Loyalty Platform and Customer Engagement on Line Official Account for over 2 years now, we are expertise in helping leading brands extend their business opportunities on LINE Official Account. At first, brands' objectives are only to communicate and launch campaigns or promotions to the target audience. However, for us, Buzzebees has more forward-looking view, we engage customers' behavior in order to provide more suitable features as well as create several marketing strategies, especially, Loyalty Platform, through several mechanics for both consumers and dealers. Aside from those, conducting consumers' behavior analysis via Big Data is one of our key features, to truly understand customers and achieve core business goals.
Buzzebees strives to work with brands include formulating strategies, creating campaign mechanic and consumer journey, and measuring results to achieve their ultimate goal.
Singha Rewards is one of our success stories, exponentially growing from Loyalty Platform to LINE Official Account
Drinking Water is one of the most challenging products to build customer loyalty, however, Singha platform's success can prove the efficiency of LINE Official Account, which increases both Brand Recall and Brand Switching. According to the first year study, consumers has shifted their regular drinking water brand to Singha up to 10%. Today, Singha Rewards has become a case study for other Consumer Products brands, to build larger consumer database and sustain Loyalty Platform via LINE Official Account.
The secret key to success of Singha Rewards…..initiated from building user-friendly platform along with effective Buzzebees system, to devise more creative marketing campaigns than those traditional methods. Additionally, the powerful back-office is also complemented to accommodate a large number of users and its ablity to conduct consumers' behavior analysis, helps beef up the platform and enhance business growth constantly.
Currently, Buzzebees has been assisting over 10 brands in several industries, bringing their loyalty platform to LINE Official Account. We strive to be the best partner to maximize your brand's potentials through LINE Official Account.
Here are some of what can be implemented via LINE Official Account
Building customer database
Point collection for end consumer
Lucky Draw campaign
Dealer trade program
E-Commerce & E-Ordering
Location based service
Drive Online to Offline / Offline to Online
Free Sampling Distribution
Customer Survey
If you are interested in "Line Official Account", please contact Ms. Apinya Sopittanon, Buzzebees Co.,Ltd. at 087-556-2822 to allow us to visit your company personally and give advice on how to choose effective campaigns for your organization. We would be pleased to be a part of your organization and help you achieve your goals in digital marketing world.