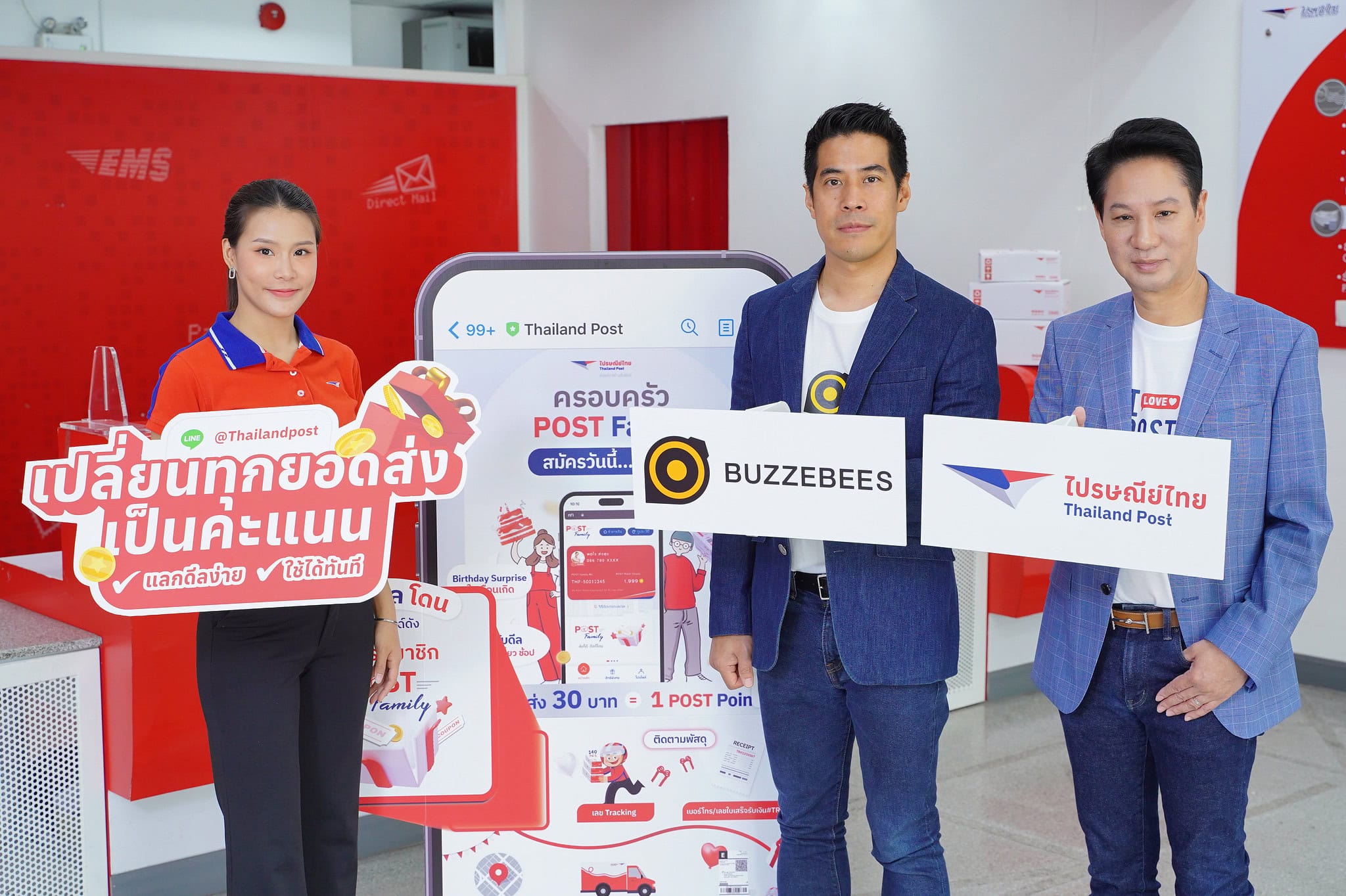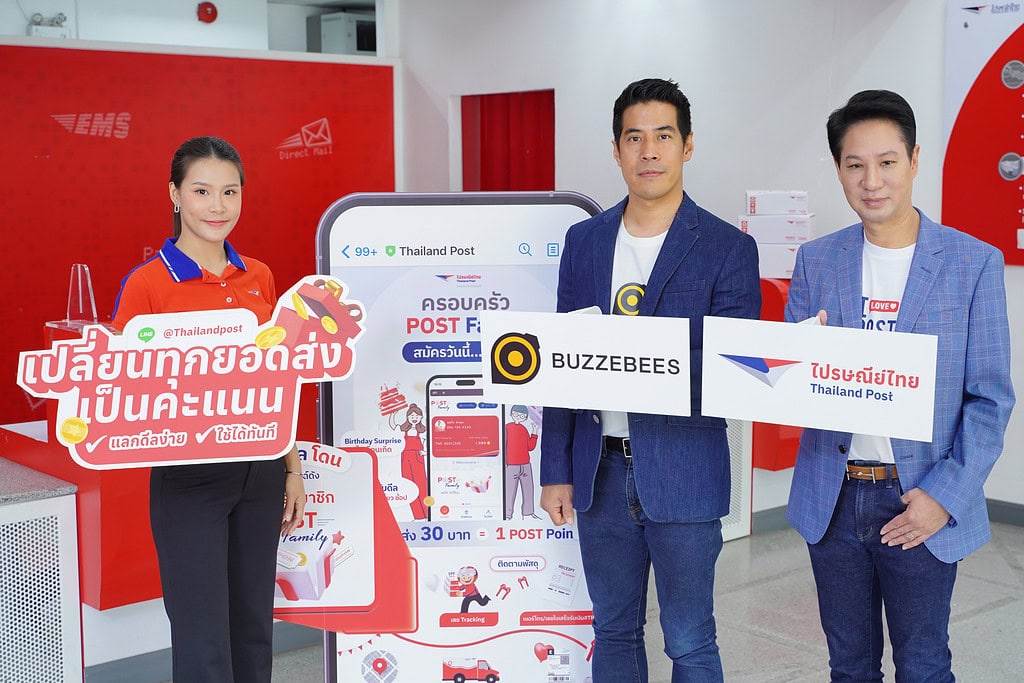 Thailand Post celebrates its 140th anniversary with a commitment to elevating service development and marketing activities through 360-degree Big Data technology, aiming to fulfill the precise needs of its customers. Recently, Thailand Post has entrusted 'BUZZEBEES'—Thailand's leading CRM Loyalty & Engagement Platform—with enhancing the robustness of its Customer Relationship Management (CRM) system. This begins with the development of a points redemption system, sourcing of rewards, and managing campaigns through the LINE Official Account @ThailandPost, catering to the lifestyle of the new generation and creating engagement between the brand and its logistics customers.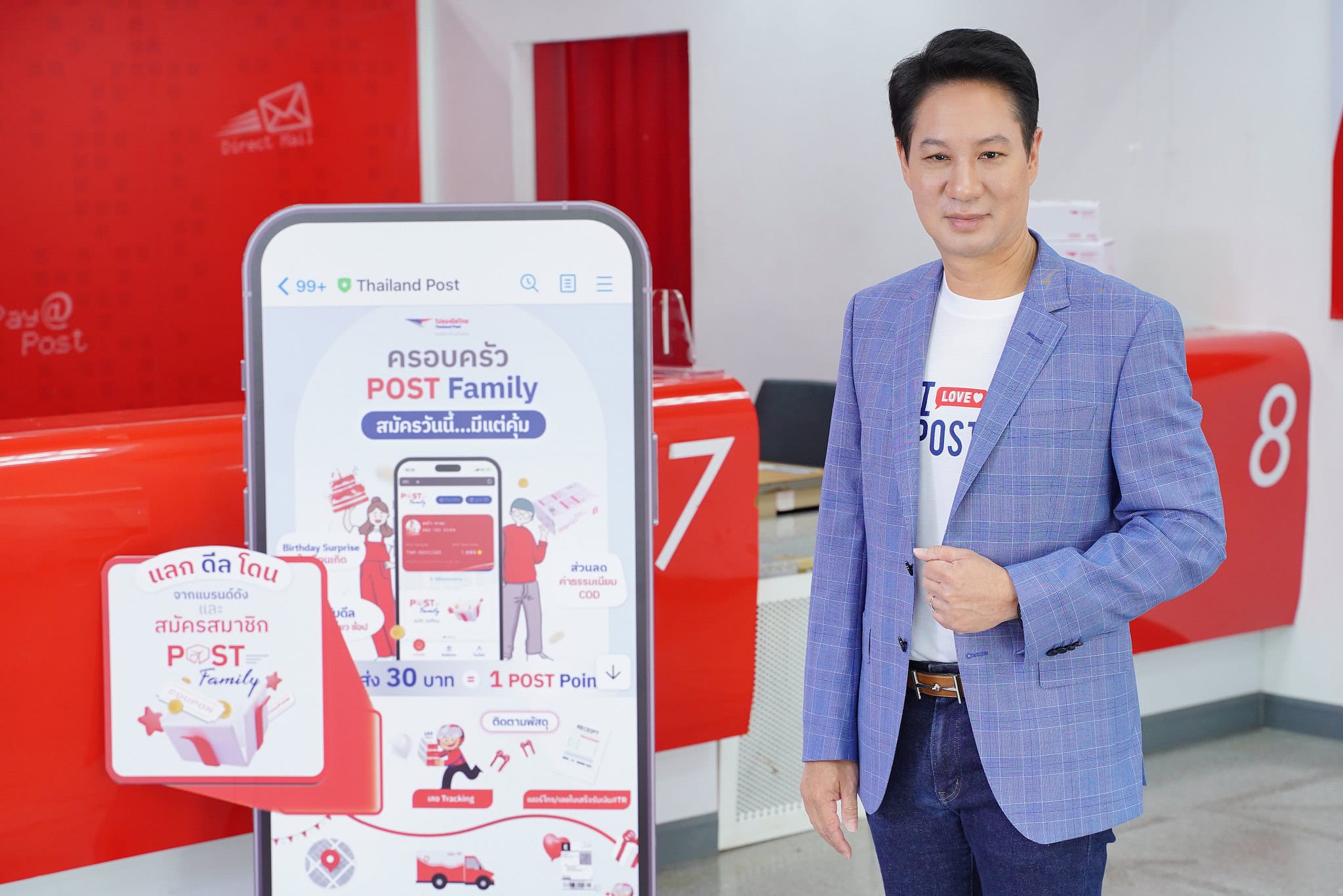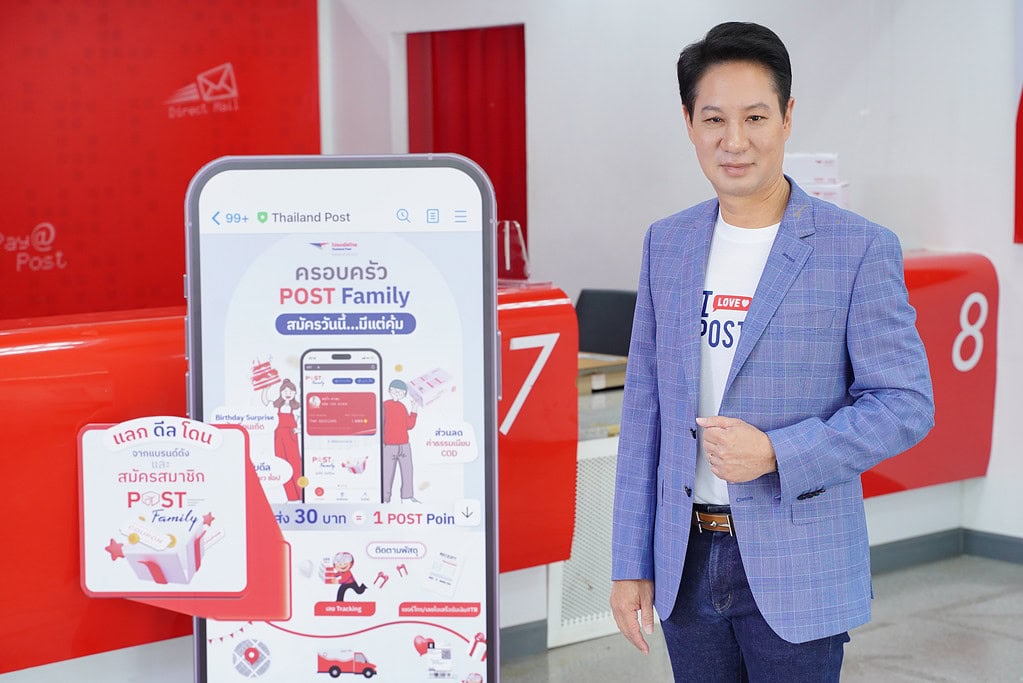 Dhanant Subhadrabandhu Ph.D, CEO of Thailand Post Company Limited revealed that "Currently, even though the parcel delivery business is continuously growing, with projections estimating an 18% growth in 2023, reaching a value of 115 billion baht, it is also a highly competitive industry where revenue largely depends on consumers. Thailand Post has been rapidly adapting to maintain its market share with a focus on quality. This includes comprehensive service standards that cover all areas, fast and convenient delivery, guaranteed products, efficient return management, and an expansion of diverse services. Additionally, technology has been integrated into inventory management, real-time parcel tracking, and various backend systems. In the last 1-2 years, Thailand Post has expanded its cooperation with partners on various digital platforms to enhance the standards of comprehensive logistics with digital technology, aiming to reach a broad target audience and create lasting impressions for users across all generations sustainably.
Today, Thailand Post recognizes the importance of building long-term relationships with consumers. Having a strong CRM system is akin to having a vital tool that can embed the brand in the consumer's heart for the long term. Therefore, joining forces with BUZZEBEES is another strategy that will enhance the capabilities of Thailand Post's CRM Loyalty & Engagement Platform. The accumulation of points for rewards is a promising sign of developing a good relationship between the brand and its customers. This system allows us to leverage data from point redemptions and rewards to analyze customer usage patterns and behaviors more effectively. It enables us to plan marketing strategies that offer relevant services, design promotional campaigns that meet customer needs more efficiently, and increase customer loyalty and recurring engagement with our brand."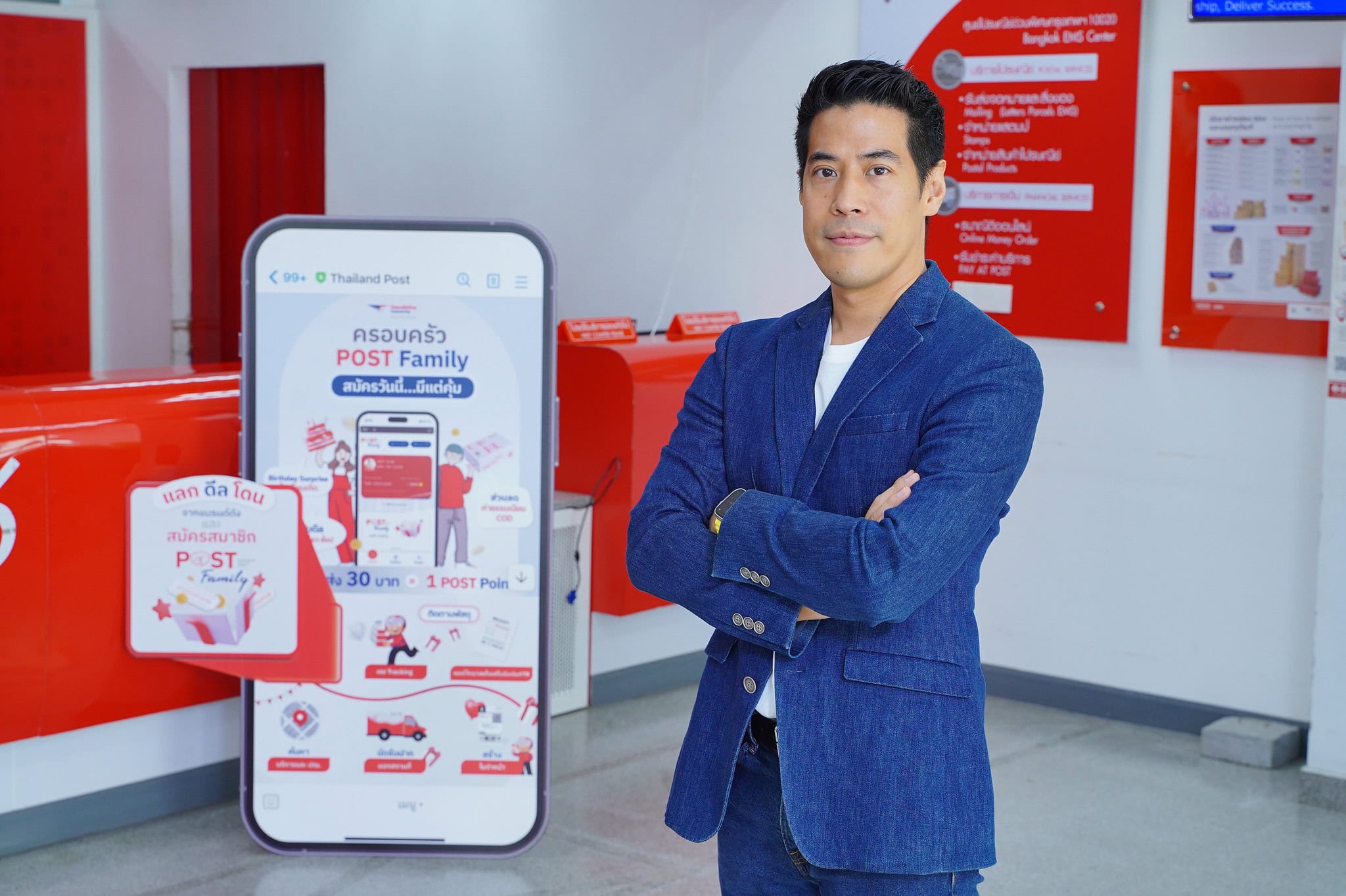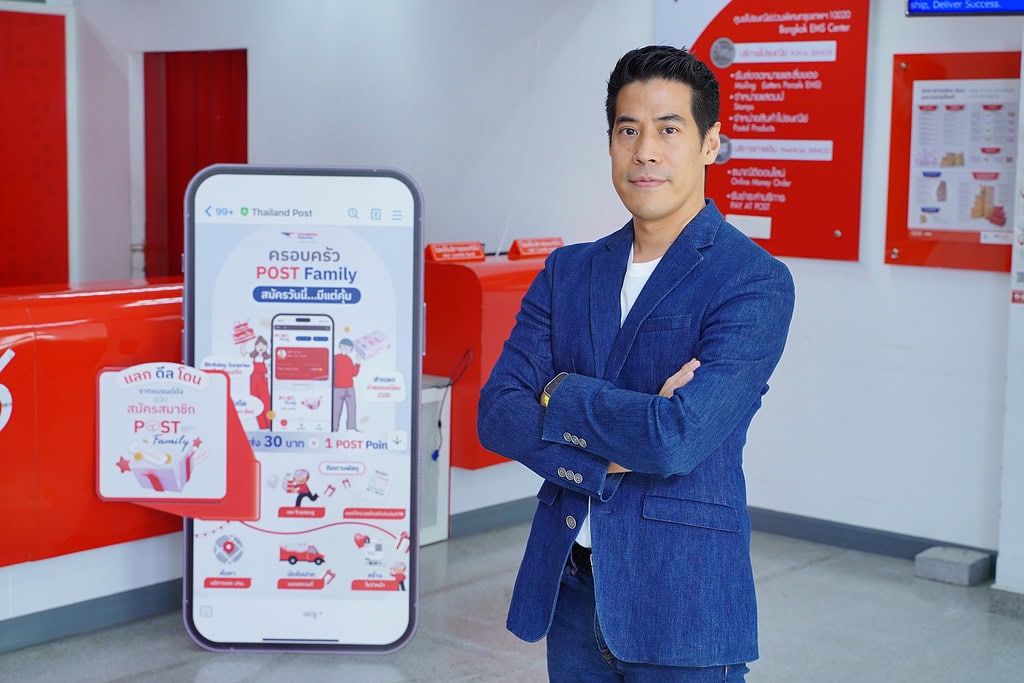 Mr. Warote Nguitragool Chief Commercial Officer of BUZZEBEES Co., Ltd. (BUZZEBEES), spoke about the pride the BUZZEBEES team feels in being trusted by Thailand Post to contribute to the promotion of CRM Loyalty & Engagement, aiming to strengthen the bond between the brand and its customers. We have developed a rewards redemption system (Point Redemption) and a rewards sourcing service (Rewards & Privileges Management) through the LINE OA @ThailandPost, offering a selection of over 1,000 types of rewards, including food, beverages, gift vouchers, spa services, and travel, to meet the diverse needs of customers. Additionally, we organize exclusive campaigns every month to provide value to POST Family members, further enhancing the positive experiences for Thailand Post's customers.
BUZZEBEES is confident that the CRM Loyalty & Engagement Platform will be a key solution that enables brands to better understand customer needs and behaviors. It allows for the efficient analysis of customer segments and significantly contributes to business sales growth. With over 11 years of comprehensive experience in the CRM Loyalty & Engagement Platform and having developed more than 1,200 platforms, BUZZEBEES currently holds over 90% of the CRM loyalty market share in Thailand. Moreover, there are over 150 million accounts within the BUZZEBEES Ecosystem. The business model of BUZZEBEES benefits operations in the era of Digital Transformation, which demands the creation of strong, long-term bonds between customers and brands. This will help brands succeed and stand out from the competition in the market.
Currently, the POST Family has seen a growth rate of over 166% and a 62% increase in the rate of point redemption compared to last year, which is expected to attract more of the younger generation to use the services. At the same time, Thailand Post will offer a diverse selection of rewards, organize various campaign activities, and promotions that resonate more with the user group, in order to enhance the positive relationship between the brand and its customers. Those interested in joining the POST Family can do so for free and easily by adding LINE @ThailandPost, selecting the menu button to register and following the website www.thailandpost.co.th for news updates and numerous benefits. For additional details, please reach out to the THP Contact Center at 1545.
You can request additional information directly at
Facebook: https://m.me/buzzebees
Phone: 02-645-1212