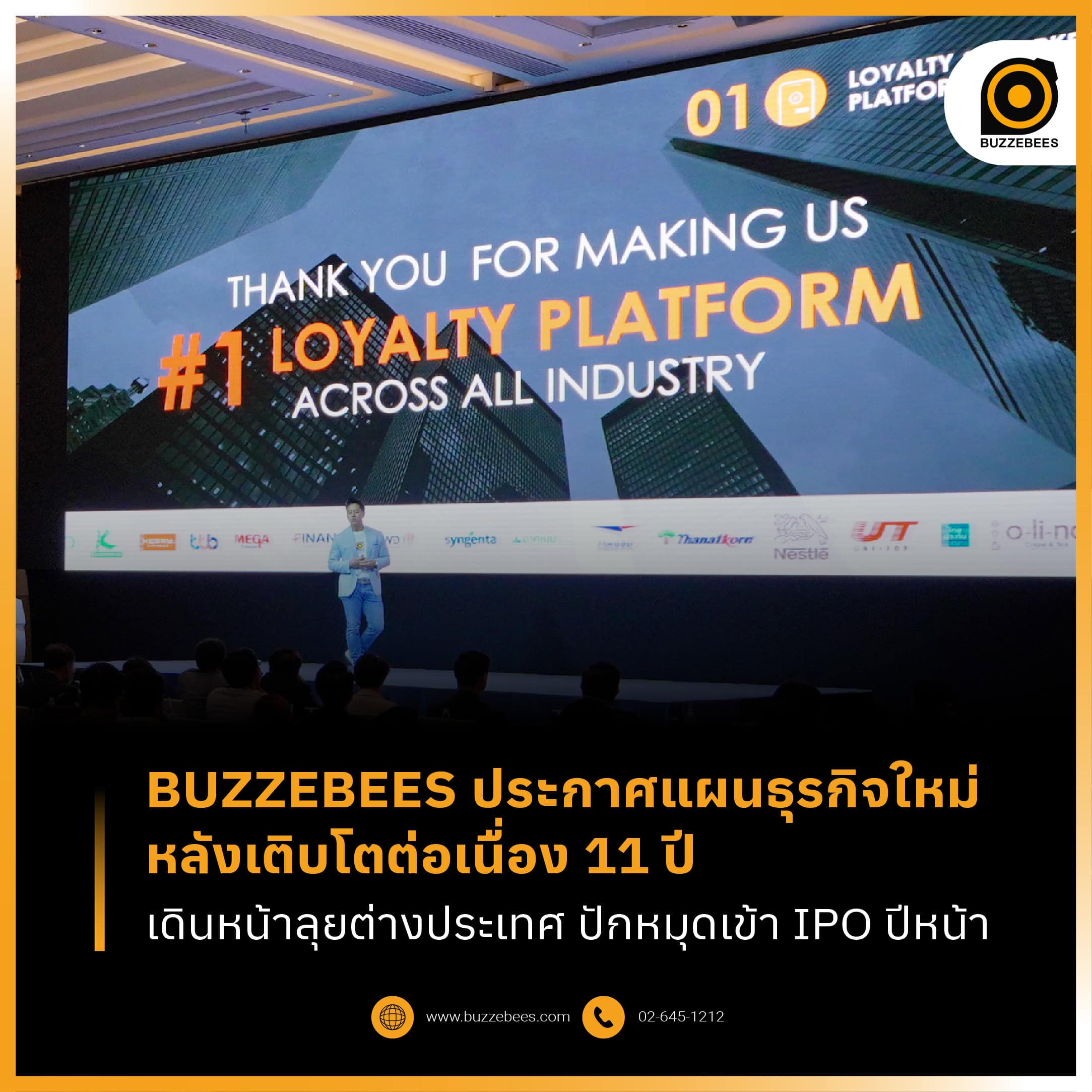 BUZZEBEES Announces New Business Plan, Creating the Largest CRM & Digital Engagement Ecosystem in Southeast Asia after 11 Years of Continuous Growth, Set to IPO on the Stock Exchange of Thailand in 2024
Bangkok, Thailand - BUZZEBEES Co., Ltd. (BUZZEBEES), the number one CRM & Digital Engagement Platform in Thailand, has reached new heights of success with continuous growth and profitability over the past 11 years. Setting a target of reaching THB 3,400 million in revenue in 2023, BUZZEBEES aims to make its initial public offering (IPO) on the Stock Exchange of Thailand (SET) in 2024. Furthermore, BUZZEBEES is expanding its business operations internationally and announces new business plans with strategic partners to strengthen the CRM & Digital Engagement Ecosystem, aiming to become the largest Ecosystem-Driven MarTech in Southeast Asia.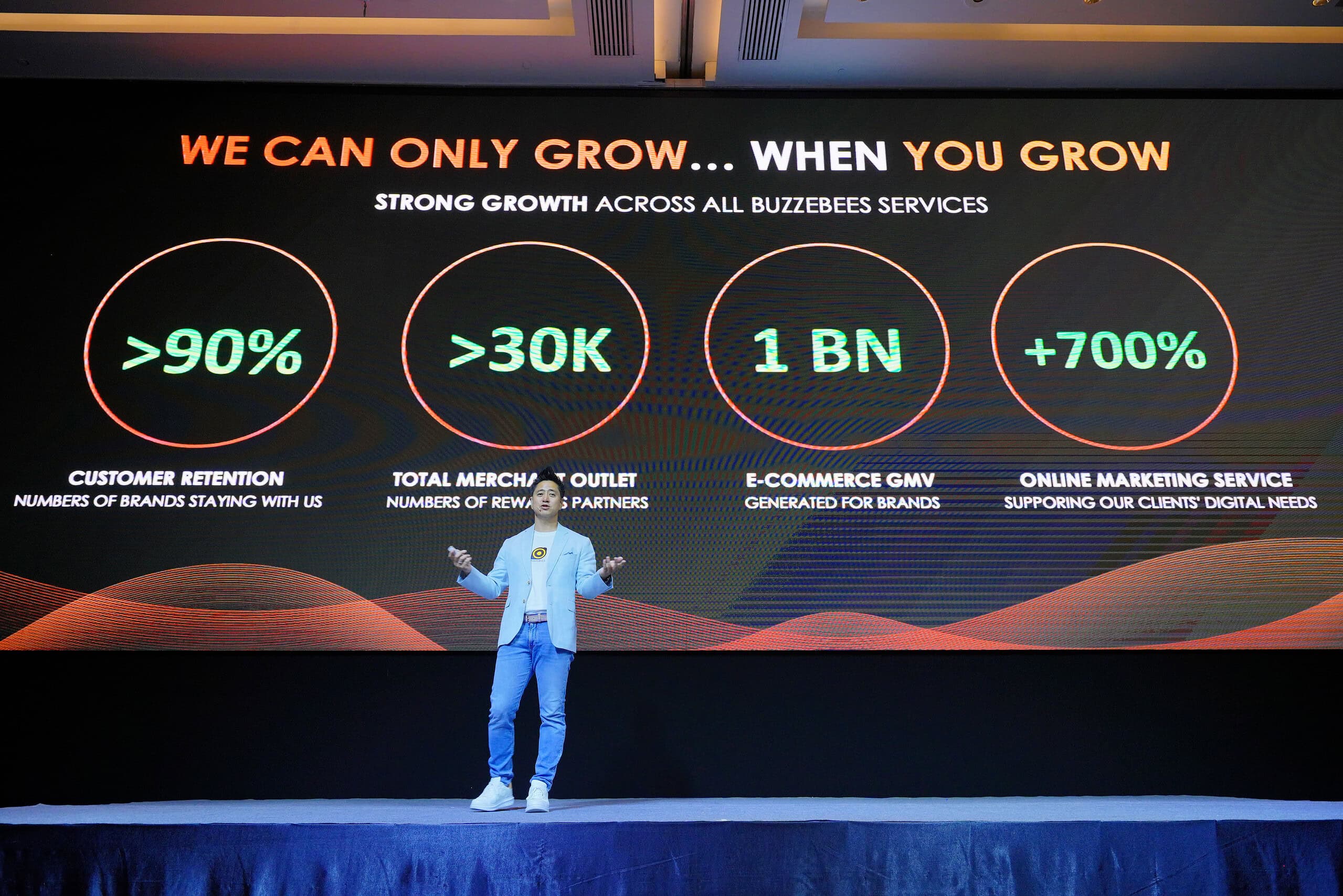 Mr. Michael Chen, CEO and Co-founder of BUZZEBEES, discussed the company's vision during the UNLEASHING BUSINESS GROWTH: The Power of Ecosystem-Driven MarTech press conference, stating, "BUZZEBEES' vision, since its inception 11 years ago, has been to CONNECTING THE WORLD. We aim to connect businesses of all sizes to sustainable growth and aspire to create the largest Business Ecosystem in Southeast Asia. Today, BUZZEBEES is not just a leading Loyalty Platform company, but a business that has built a digital infrastructure through its four core businesses: 1. CRM & Loyalty Platform Development, 2. Rewards & Privileges Management, 3. Full-service E-Commerce, and 4. Retail Solution & E-Payment. These services are now present in six countries, including Thailand, Vietnam, Malaysia, the Philippines, Indonesia, and recently Hong Kong, serving over 145 million accounts across more than 1,200 partner platforms."
BUZZEBEES acts as a central connector, enabling various brands to become business partners within its Partnership Network. For example, the introduction of ShopDD, a large-scale B2B Marketplace platform, aims to facilitate convenient inventory shopping for retailers and franchises nationwide, offering special-priced products. Additionally, the launch of mePoint, a PAY-WITH-POINT innovation, provides the largest infrastructure that converts accumulated points from credit cards and loyalty programs into discounts for purchases at participating partner stores. These initiatives enhance the value of loyalty points, allowing customers to grow comprehensively in the digital world, further strengthening the Ecosystem-Driven MarTech.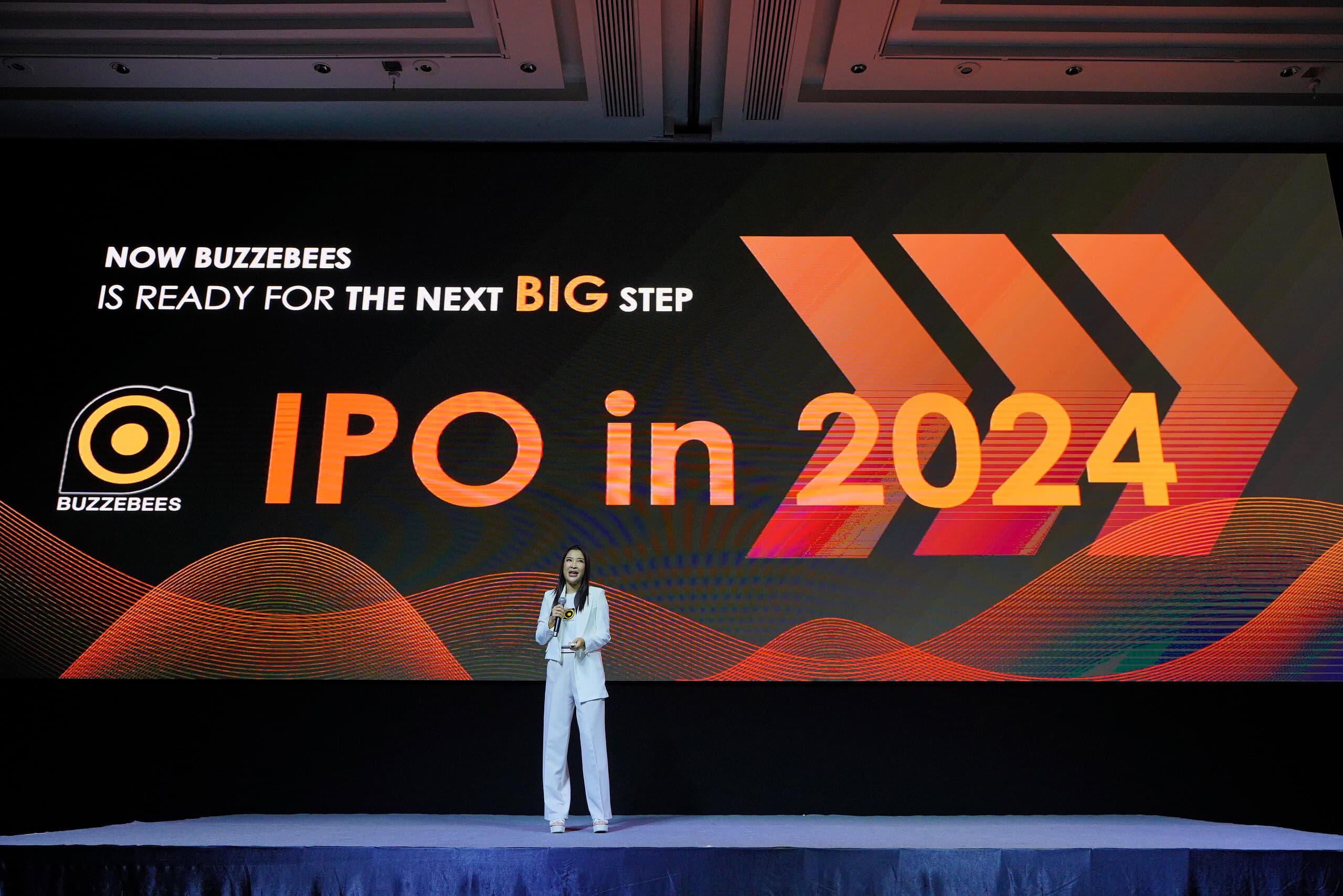 Nattida Sanguansin, Managing Director and Co-founder of BUZZEBEES revealed, "BUZZEBEES has achieved continuous growth for the past 10 years. In 2020, 2021, and 2022, our revenues reached THB 921 million, THB 1,142 million, and THB 1,751 million, respectively. For 2023, we have set a growth target of THB 3,400 million. We plan to expand our CRM & Digital Engagement market coverage internationally. Recently, we acquired the business of BenePanda in Hong Kong, aiming to enhance the development model of Employee Benefits & Wellness Platform solutions for employees in both Thailand and other countries. This acquisition broadens our new target group beyond the consumer-focused Loyalty Platform. Through this acquisition, BUZZEBEES will be able to establish a robust and extensive Ecosystem-Driven MarTech network in foreign markets."
As part of this year's new business strategy, BUZZEBEES has developed a new model focusing on productization to penetrate the B2B Technology Implementor & Digital Agency market. BUZZEBEES allows partners in these sectors to access its solutions and provide them to their own customers. BUZZEBEES is actively seeking new partners to join forces in driving mutual business growth. An example of such collaboration is the C2 Water brand's campaign featuring 'Jackson Wang' as the presenter. BUZZEBEES partnered with Rabbit's Tale, a full-service digital creative agency, to create a Loyalty Platform where consumers can accumulate points and participate in a lucky draw for a Meet & Greet session with Jackson Wang. The collaboration between BUZZEBEES and Rabbit's Tale helps meet customer needs comprehensively in both the Technology and Creative sectors, effectively generating brand awareness and engagement. ยกตัวอย่าง แคมเปญน้ำดื่มแบรนด์น้องใหม่ C2 ที่มี 'แจ็คสัน หวัง' เป็นพรีเซนเตอร์ โดย BUZZEBEES ได้จับมือกับ Rabbit's Tale เอเจนซี่ผู้ให้บริการด้านงานสร้างสรรค์ดิจิทัลแบบครบวงจร ร่วมสร้าง Loyalty Platform โดยกลุ่มผู้บริโภคสามารถสะสมคะแนนและลุ้นรับ Lucky Draw เป็นกิจกรรม Meet & Greet กับแจ็คสัน หวัง การจับมือกันระหว่าง BUZZEBEES และ Rabbit's Tale ช่วยให้ธุรกิจสามารถตอบโจทย์ลูกค้าได้อย่างครบวงจรทั้งในด้าน Technology และในด้าน Creative ซึ่งแคมเปญนี้ก็สามารถสร้างการรับรู้ให้กับแบรนด์ในวงกว้างและช่วยสร้าง Engagement ให้กับแบรนด์ได้เป็นอย่างดี" 


Concluding her statement, Nattida Sanguansin stated, "BUZZEBEES has never stopped developing its products. In 2022, we were able to maintain over 90% customer retention for our BUZZEBEES service. We have over 30,000 merchant partner stores in the Rewards & Privileges sector and have experienced a growth of over 700% in online marketing. After our IPO on the Stock Exchange of Thailand, we are confident that our continuous growth will lead us to achieve approximately THB 10,000 million in revenue by 2027."