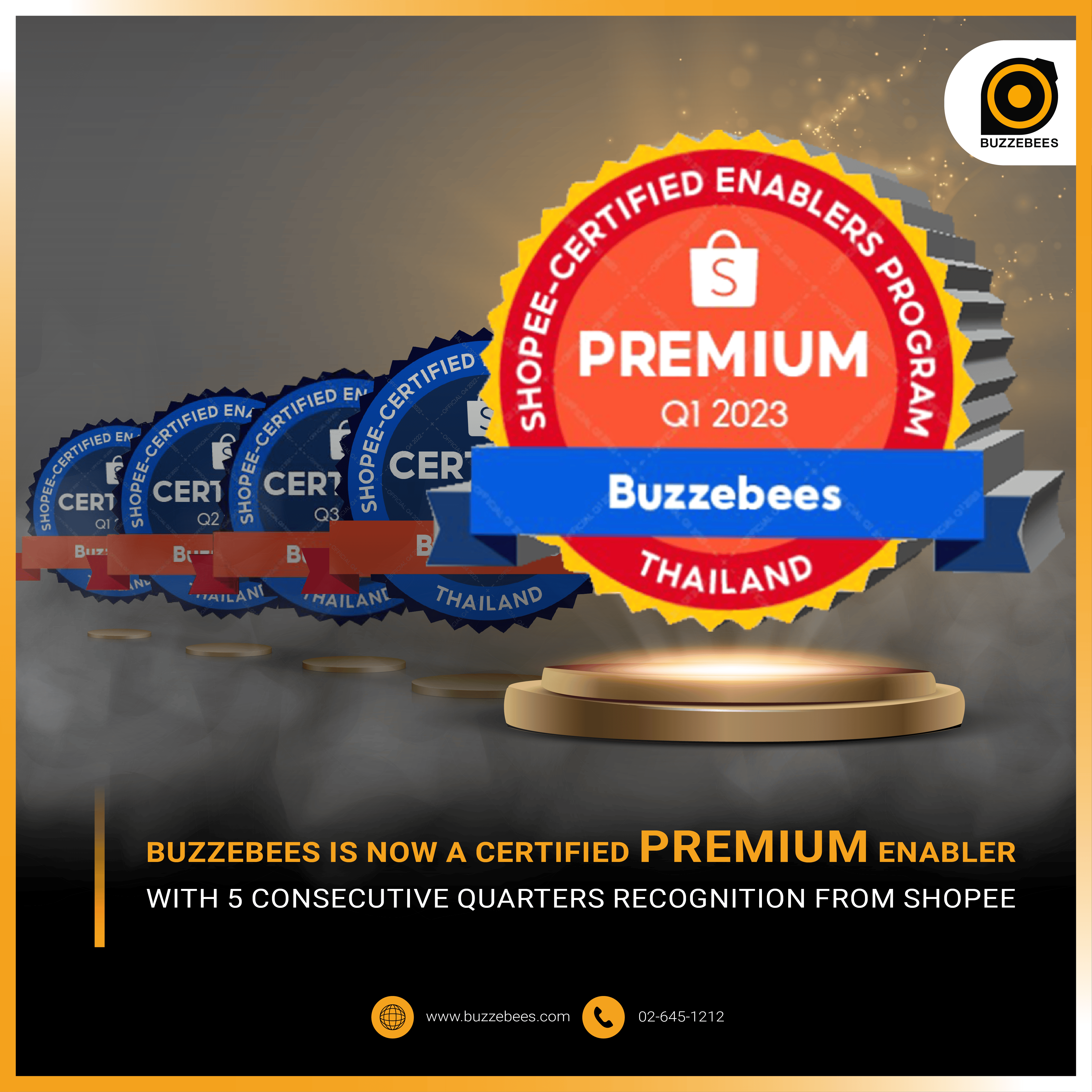 BUZZEBEES is proud to announce that we have been officially certified as a Shopee #Premium Enabler for Q1/2023.
This achievement marks five consecutive quarters of being certified as Shopee's E-Commerce Enabler. For Q1/2023 we received even higher level, The Premium badge, which reflects our commitment to both growing revenue and operational excellence.
We would like to thank all of our clients who have trusted us to help them grow E-Commerce businesses. We also thank Shopee for recognizing Buzzebees' dedication to becoming a leading E-Commerce Enabler.
สำหรับใครที่สนใจอยากให้เราเป็นผู้ช่วยด้าน E-commerce ครบวงจร สามารถติดต่อเราได้ตามช่องทางด้านล่างนี้
📬Inbox: https://m.me/buzzebees
☎️Call: 02-645-1212
📩E-mail: support@buzzebees.com