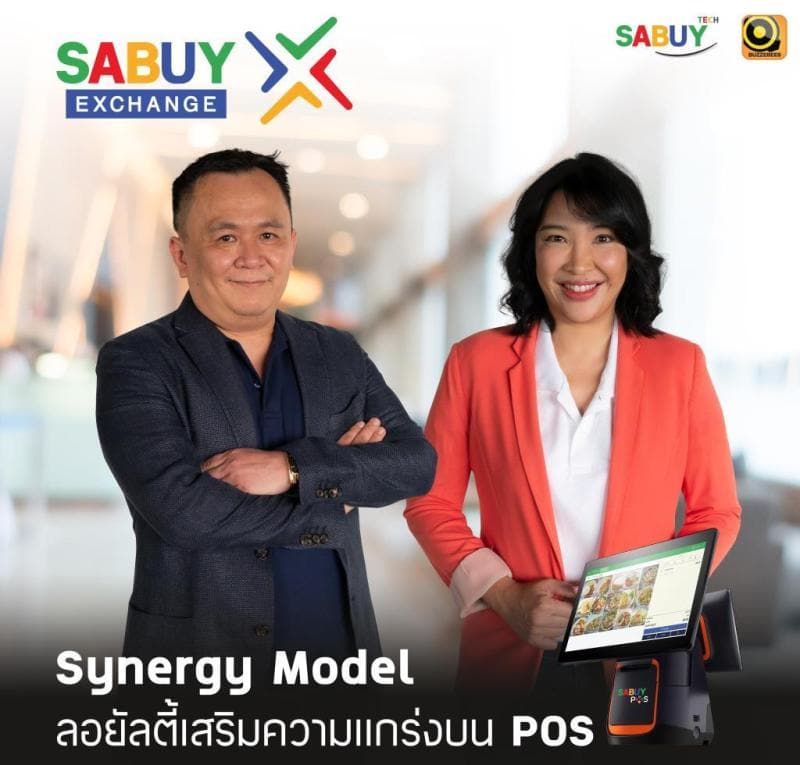 Buzzebees and Sabuy joint venture to transform a retail business under the name "Sabai Exchange Co., Ltd." to pursue a loyalty program to create added value on POS to meet the full range of consumer needs.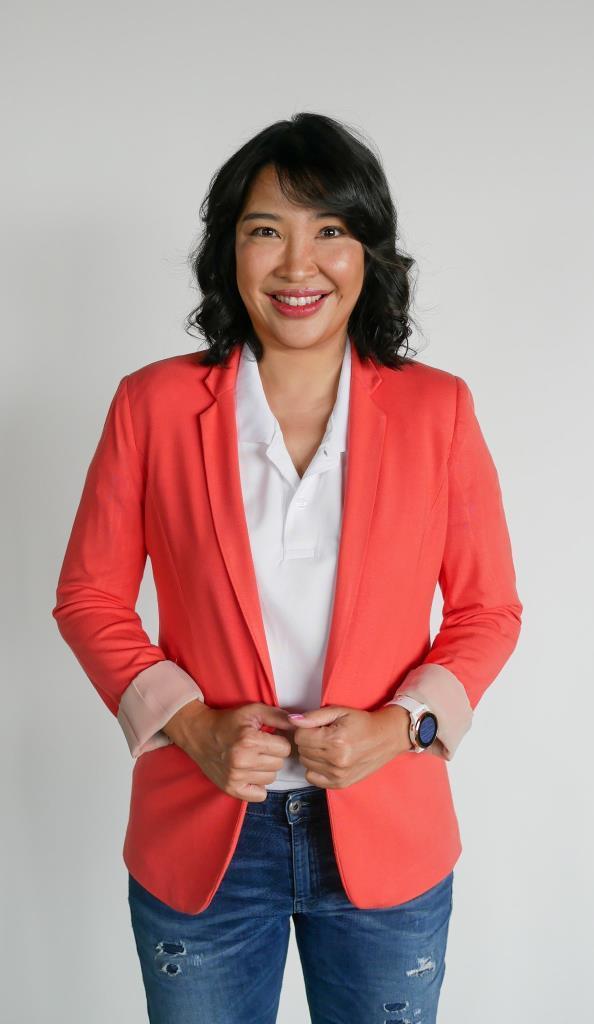 Ms. Natthida Sanguansin, Managing Director of Sabai Exchange Company Limited and Buzzebees Company Limited Revealed that the Loyalty Program platform is becoming the focus of industry businesses. Platform design as well as the creation of CRM solutions are key factors in ensuring a brand or an entrepreneur It is known and accurately approaches the behavior and lifestyle of customers. And can use the information to develop further and analyze it in the form of an effective marketing plan and generate more cost-effective income.
latest Buzzebees and SABUY have joined hands with a 50:50 joint venture by jointly establishing a new company under the name "Sabai Exchange Company Limited". Both companies have business  potential and have good operating results, which Sabai Technology Public Company Limited or SABUY is considered to be a developer in financial technology (Tech Company) with its own Eco System.
Under service in 4 main businesses include Top-up kiosk business Under the trademark "Top Sabuy Plus" currently serves more than 54,000 kiosks nationwide, Vending machine business under the brand "Vending Plus"," 6.11 Corner "and" 6.11 select "more than 6,000 cabinets including Installation and installation of food center business. Which has over 200 supervised food courts and the latest with Payment service business "Sabai Money" At present, SABUY has focused on the new E-Commerce business and Launched an electronic payment service through the SABUY ecosystem. In all customer groups Covering from mid-level customers And low income customers nationwide Which has a good response from the market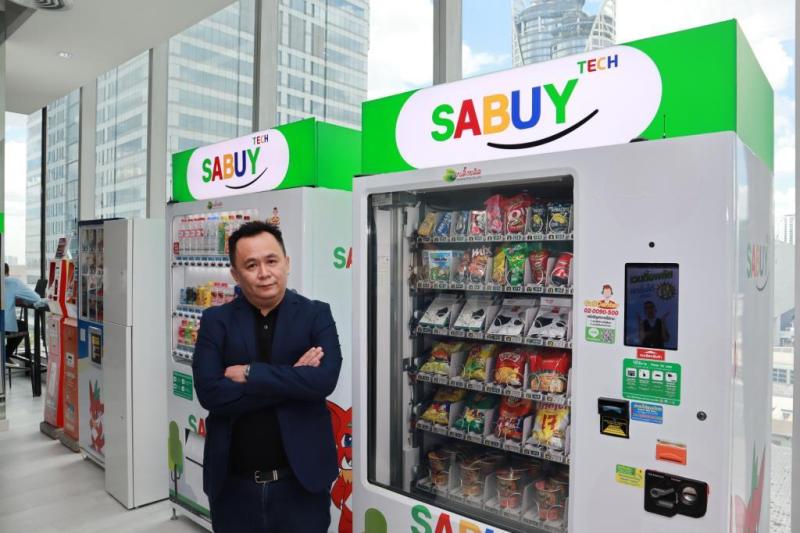 Mr. Chukiat Rujanapornphajee, Chief Executive Officer of Sabai Exchange Co., Ltd. and Sabai Technology Co., Ltd.Public Company Limited revealed that at present, SABUY's POS system will integrate the service from the prepaid kiosk into the POS system, enabling the service to support electronic payments through the POS top-up kiosks that can be paid via QR. Code, whether it is QR Prompt pay and E-Wallet services, as well as a money transfer service to foreign banks such as Myanmar, Laos, Cambodia, or opening a service to buy LINE stickers, buy insurance and the Motorbike Car Act, pay Electricity bill – Provincial waterworks bill Which is considered a legitimate payment agent that offers payment via kiosk, etc.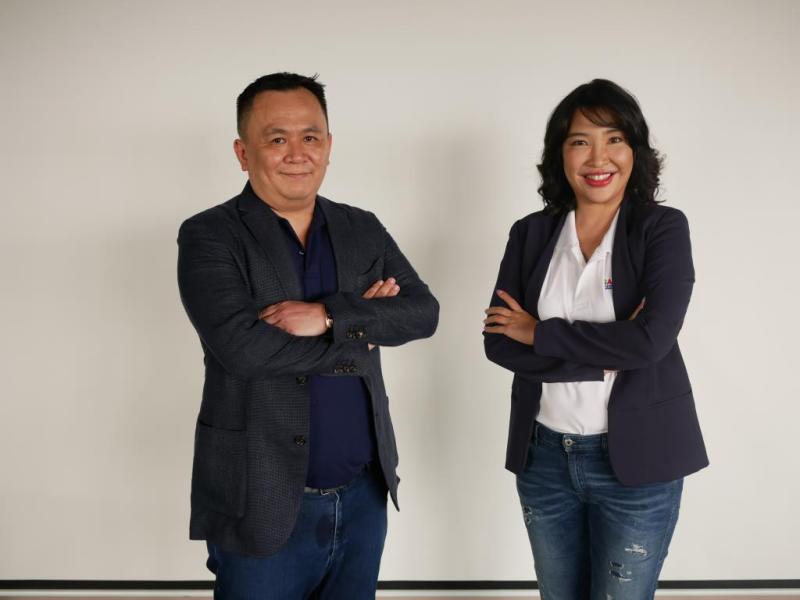 Ms. Nattida Sanguansin Concluded that "Buzzebees Joining loyalty to add value on POS, ATM Automatic vending machine And food court It serves as a means of linking a good relationship between customers and merchant partners using SABUY's POS through point accumulation. Or bringing points to exchange for products or various privileges, including being able to participate in activities or campaigns, promotions, etc., which will help increase sales for the store.
In addition, the store can also be a redemption point for Buzzebees merchandise. Buzzebees will use its talents as an expert in Loyalty Program and CRM to help strengthen SABUY Cash as a center for loyalty programs such as collecting or redeeming merchandise through Redeem, which will help promote merchants to come. Use more services, more traffic, more people in the community or nearby to the shop. At the same time, it will create awareness among new customer groups as well, and will also benefit other corporate brands. In case you want to launch new products, you can bring that product to distribute to the Sabuy Plus cabinet. Or a grocery store that has a POS system scattered in communities across the country as well. "
This joint venture It can be further developed for Buzzebees and SABUY brands to be able to access and know more about partner shops through their order history Date and time of purchase Popular items to order Including in-depth understanding of customer lifestyle behavior By various information Will be analyzed and designed into a marketing plan And various promotions To appeal to both merchant partners and customers, which will help support the Group's growth strategy in related businesses to create an Eco-system and deliver products to customers precisely and accurately. It also builds for Buzzebees and SABUY brands and stores to continue to win the hearts of customers.
Source: https://www.world-today-news.com/buzzebees-venture-capital-sabuy-transforms-retail-business-strategy-loyalty-program-create-value-on-pos/