Buzzebees has partnered with LINE Thailand to continue on developing CRM Platform and Marketing Activation Platform on LINE Official Account by presenting outstanding strategy through new features. As of today, there are 25% of organizations using Line Platform, Buzzebees then shared ideas on how to increase brand opportunities and success stories on LINE Platform as well as implement CRM and Marketing Activation Platform strategy which already become one of the most popular marketing trends in this digital era in LINE Food Tech 2019. The event was held at Gaysorn Urban Resort, Kaset tower building with around 200 participants joined.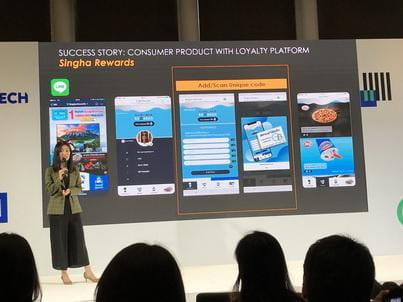 Presently CRM has become one of the most well-known marketing approaches in Thailand. According to Gartner's study, it was found that Customer Relationship Management (CRM) platform utilized throughout the world in 2015, has been increasing from 12.3% comparing to 2014 which totals in $26,300 million or approximately 920,000 million Baht. Now, CRM is the fastest-growing marketing platform in Asia Pacific market, with 21.9% up in 2014. Thailand is regarded as the leader in CRM market thanks to its high competition, in comparison to Southeast Asian countries, followed by China at the rate of 18.4% and 10.7% and 10.2 % for Middle East and North Africa respectively.
As the creator of leading One Stop Solution, CRM Privilege with more than 7 years experiences and own 90% market share in Thailand, Ms. Nattida Saguansin, Managing Director of Buzzebees Limited Company told that "For the past 2 years in Thailand, it's obvious that CRM Platform has become a must-have software for several leading brands in consumer goods industry, thanks to its ability to help maintain relationship between brand and consumer, cost-effective, and better ROI result. Traditionally, it's prevalent for brands to launch an exciting promotion or something very new to consumers, still they have to waste a lot of money in advertising and marketing, to increase brand awareness both in online and offline which we cannot say it's effective as it only leads to customer information overload especially, via online news feed and other portals. It has then become hard for brands to create differentiation to entice target customers or may have failed miserably at establishing brand awareness"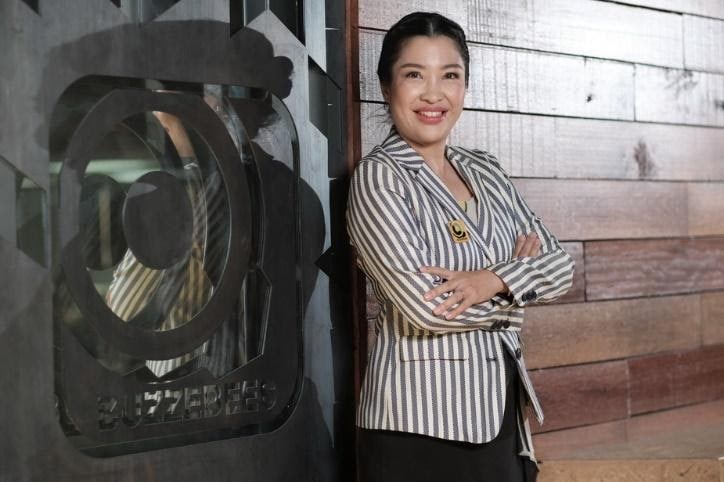 "Today, Buzzebees has partnered with LINE to expand brands opportunities by implementing CRM Platform to LINE Official Account. With remarkable numbers of 40 million users throughout the country and its ease of use including flexible and easy to develop, more customer base within short time, more features to entice customers and more importantly, in-depth analysis of customer behavior via Buzzbees Eco-system and Big Data with over 50 million customers right now. The customer behavior data acquired will be analyzed, allowing brands to accurately target customers and better understand what they really want, to establish effective promotional campaigns as well as personalized campaigns which currently is the popular marketing trend and will also continue in the future" added Ms. Nattida Saguansin.
Starting by signing up for Line Official Account, Buzzebees will work with brands from planning strategies, developing campaign mechanic in terms of consumers encompassing building customer base, giving out product samples through Buzzebees partners, earning points, receiving privileges and rewards, winning a lucky draw, buying through E-Commerce, surveying, converting online customers to offline or vice versa, as well as co-marketing with both large and small dealers and making performance assessment to achieve the ultimate goal.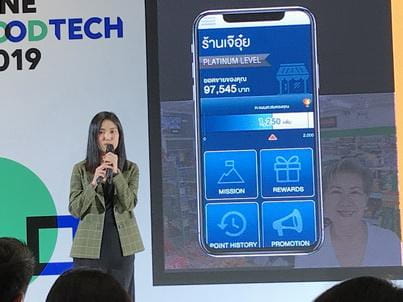 Ms. Nuttanan Chantapariyavat, Sales & Marketing Director, Buzzebees Co., Ltd. added that "Buzzebees strives to establish Eco-System for brands by connecting consumers to brands' dealers on every digital platform including website, application, and LINE. Each condition can be set specifically for each campaign to boost customer engagement and meet the needs of brands such as, giving out product samples or discount coupon allowing customers to receive privileges from brands' partners as well as to expand Loyalty Platform to dealers, one of the most significant keys to business success"
At the present Buzzebees has been implementing Loyalty Platform on LINE Official Account for over 10 leading brands in several industries including Singha Drinking Water, Coca-Cola, Nescafe, Nestle Purelife, Dairy Queen, Acuvue Contact Lens, Philips Lighting, Thanachart, CitiBank, The Pizza Company, and M150. Additionally, we have plan to devise new strategies and features, expected to be launched at the end of 2019 which will increase the amount of brands on LINE Platform from 10 to 20 and so on.