[March, 2023] Bangkok, Thailand - BUZZEBEES, Thailand's leading CRM & Digital Engagement Platform, announced its success at the ZAAP ON SALE event, which is the 31st edition of the popular offline fashion-shopping event held at the Royal Paragon Hall, Siam Paragon on March 25-26, 2023. BUZZEBEES partnered with Zaap on sale Co., Ltd., the organizer of the event, to present and offer CRM PLUS, a ready-to-use loyalty platform for SMEs on the Retail Solution platform.
In the event, BUZZEBEES offered participated retailers an opportunity to try the CRM PLUS, a ready-to-use loyalty platform under Retail Solution business unit. Moreover, BUZZEBEES brings along WhatSale, the online promotion media business under BUZZEBEES group, which co-organized a game zone booth, offering discounts for online shopping and special prizes to engage visitors at the event.
Ms. Nuttanun Chantapariyavat, Chief Strategy and Sales Officer, said, "BUZZEBEES participating in ZAAP ON SALE event is an effort to create a new shopping experience, stimulate shopping activities, and foster customer engagement. The event was successful with more than 150 renowned online stores taking part in the trial of our Digital Solution. The CRM PLUS system provides retailers with the ability to accumulate customer data through a membership system, including purchasing behavior, frequency, point redemption, and rewards, allowing businesses to understand customer preferences and campaign effectiveness to stimulate future repeat purchases."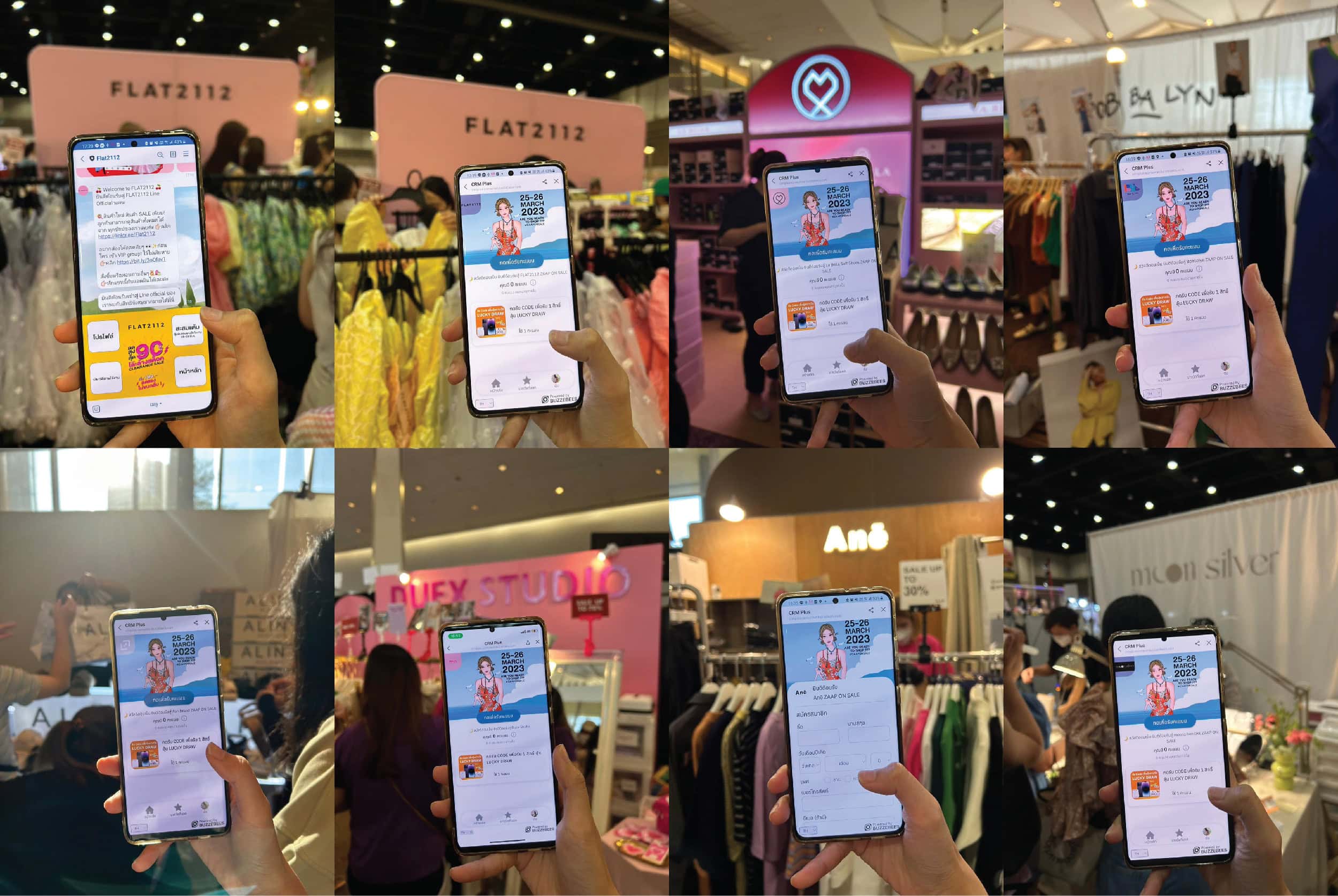 BUZZEBEES is dedicated to supporting small and medium-sized enterprises (SMEs) by providing effective digital tools and enhancing growth opportunities through Retail Solution, including CRM PLUS, ready-to-use loyalty platform system, B-POS, the point-of-sale and store management system, B-Giftcard, the digital gift card system, and BUZZEBEES E-Payment, the E-Wallet payment system. This success at the event has allowed BUZZEBEES to expand its omnichannel target group, providing a seamless online and offline shopping experiences.
At present, BUZZEBEES serves over 350 large enterprises and 6,000 SMEs touchpoints, with over 145 million accounts on the BUZZBEES ecosystem, covering four main businesses, including CRM & Loyalty Platform, Rewards & Privileges Management, E-Commerce Service, and Retail Solution & E-Payment.