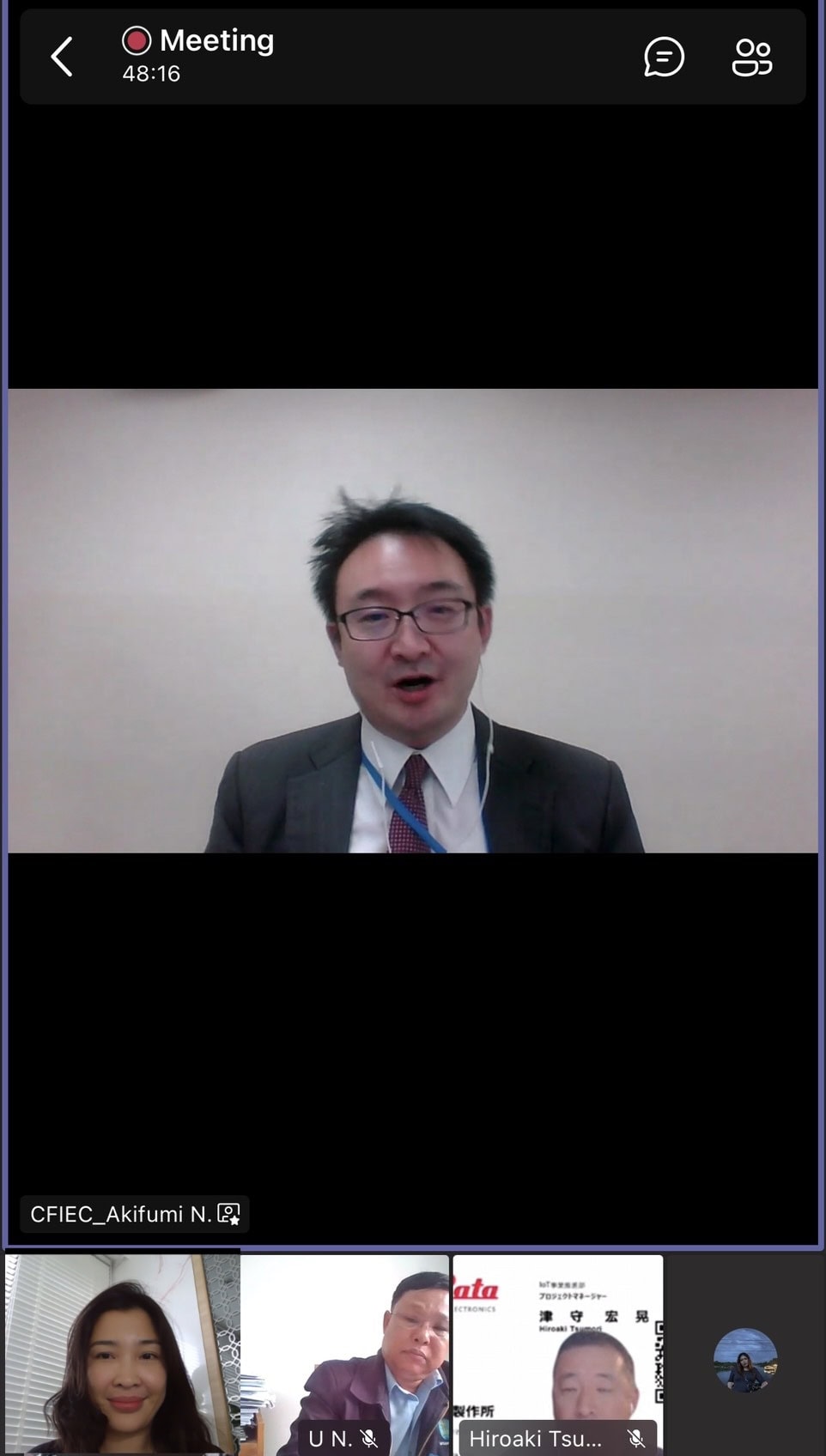 Buzzebees collaborated with the Center for International Economic Collaboration (CFIEC) Japan in the event Japan-ASEAN digital workshop to discuss Data Free-Flow with Trust (DFFT) across borders. Ms. Nattida Sanguansin , the managing director of Buzzebees Company Limited briefly describe the company profile to the audience and further proceeds to reveal the importance of constantly promoting digitization as the world trends shifts towards this new trend. With more than 9 years of experience, learning through trial and error, Buzzebees has successfully accumulated more than 85 million user accounts with a daily traffic of 2 million users per day. The young talented director further describes to the audience that Buzzebees is a tech start up with the largest merchant network in Thailand that facilitates consumers in in creating a stable and stagnant Customer Relationship Management and Privilege platform to further aid the consumers enhance connectivity amongst its customers, promoting brand awareness and brand engagement from privilege through points.
Ms. Nattida Sanguansin remarkably highlights the importance of Data Flow as she believes that gathering data is a weapon to arm businesses in this modern digital era where data is crucial to create efficient and results-oriented gamification marketing campaigns and enhance flow of communications through online channels specially in the Thai market. She further proceeds to inform the audience of the opportunity between Japan and Thailand. The International Monetary Fund projected Thailand GDP Growth rate as one the emerging market despite the impact of the ongoing Pandemic. Thailand is one of the most attractive market of investment with a potential room further market expansion.
Moreover, when compared to other Asian Market, The Word Bank predicted in 2019 that Thailand's the purchasing power parity is at approximately 19,228 US Dollar which higher than that of other Southeast countries such as Indonesia, India, Vietnam, and Philippines. This factor makes it appealing for foreign investors to penetrate the Thai Market. Ms. Nattida further explains the spectators Thailand has a healthy retail market growth in comparison to other emerging countries. To make it easier to comprehend for the participants, she positions the retail growth in sales of both and Japan and Thailand on graphs depicting the growth which aided the spectators to understand the investment situation better.
Furthermore, before ending the presentation clearing the doubts and queries of the audience, the director proceeds to inform the audience of the market penetration opportunity in the Thai E-Commerce market as the current market penetration is relatively small and has a lot of room for potential growth as it is predicted by Temasek and Bain & Company that the E- Commerce sector in Thailand is expected to grow by more than 3 times within the upcoming 5 years making Thailand one of the most attractive market to explore.
References
Ms Nattida Sanguansin's Presentation (2021), Buzzebees Presentation
Temasek and Bain & Company (2020), E-conomy SEA 2020. Retrieved from:
https://www.bain.com/globalassets/noindex/2020/e_conomy_sea_2020_report.pdf