Buzzebees is advancing its strategy by launching the new platform called "Buzzebees Merchants Solution" to drive sales volume and focus on distribution channels, confidently to increase the growth rate of corporate brands.
The first and most important element to keep a brand growing is sales and profits. Nowadays, there are several channels for brands to distribute their products and services. In fact, distribution is one of the most effective approaches to bring in more revenue by over 70%. Distribution channels include many areas from modern trades, stores, distributors, dealers to retailers. Not only that, but also a large number of anonymous stores and persons working for brands and organizations need to communicate and reach them as well.
With the current problems, numerous brands need to stimulate their sales or create promotion campaigns for distribution channels. However, they're struggling to understand the groups and their behaviors. Further, they are unable to reach out and deliver effective communication to them directly, which means the only channel they have been relying on so far is the salesperson.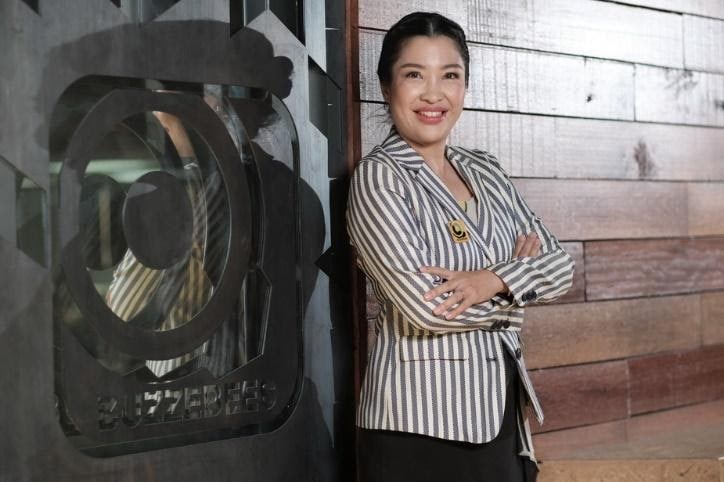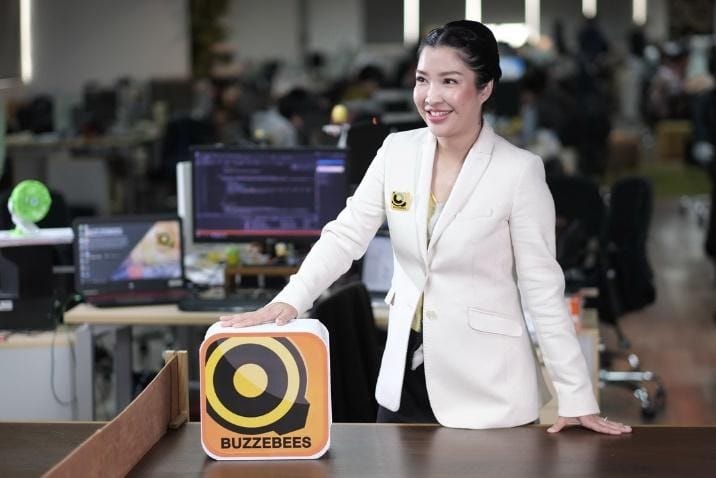 Currently, Buzzebees has been developing its "Buzzebees Merchant Solution" in order to enhance communication and maintain the relationships between organizations and distribution channels. This is possible by connecting and building brand loyalty through CRM Privilege and distribution channels between large and small distributors, as well as agents, dealers, retailers, outlets, and branches or even franchises. All of this can help brands to understand various aspects of retailers, access buy/sell orders in history, communicate directly, and initiate marketing campaigns that suit the target's needs, solve problems and stimulate sales for brands at the same time.
Ms. Nattida Saguansin, Managing Director of Buzzebees Co., Ltd., revealed that "With innovative technology emerging in business and increasing the intensity of competition, several brands are seeking advice in order to strengthen their customer loyalty as well as solve problems in the distribution channels. Buzzebees acts as an assistant to provide a platform, tailored to fit their needs while striving to solve problems with brands in various aspects. For example, one of the most popular and largest brands may have only 1,000 distributors, but in fact there may be thousands of retailers out there throughout the country selling the brand's products. However, the brand may never be aware of their existence because these retailers have failed to reach the brand. Therefore, instead of purchasing from the brand, they ended up purchasing from one of the 1,000 distributors. This can cause the brand to miss a big opportunity with the retailers since they are unable to offer products directly.
Buzzebees platform features "Acquire Dealer Online" to help brands reach out to retailers, allowing them to verify their identity online. The data will be sent immediately to the brand, even groceries, street vendors or individuals, which can be easily reached as well. As we know, this group can be one of the most significant keys to driving brand sales depending on how effectively the strategies and marketing campaigns are adopted. It's easy to say that Buzzebees can adapt promotion campaigns specifically to suit different target groups through its data analysis method, from understanding their behavior encompassing their order history, the time people shop the most or the best-selling products they buy, to creating effective marketing campaigns using various initiatives.
Besides, the ability to communicate directly is also an option via the Buzzebees feature. For example, brands can give retailers and distribution channels useful advice about how to arrange products on shelves by sending sample photos. Once received, they will have to take photos of their shelves and send them back to Buzzebees. If the shelves are arranged as per advised, they will earn 50 points immediately. This can be one of the most effective methods to stimulate sales for brands. It's also possible for any retailer wanting to launch a new branch or a brand needing to persuade online customers to buy offline by creating a thoughtful promotional campaign, such as ordering 1,000 Baht and getting a free meal for 200 Baht on the opening day and etc. All of these increased sales by brands, as well as allowing them to set campaign conditions suitable for each store, can maximize sales opportunities.
Buzzebees and an expert IT team with over 20 years of experience are devising CRM Privileges via several platforms, known as Eco-System and providing One Stop Solutions along with building its own Big Data initiative, to accommodate market growth. Currently, Buzzebees has partnered with more than 100 corporate brands along with 60 million users on different platforms. All of these numbers give Buzzebees the ability to analyze customer behavior, formulate new strategies, and create marketing campaigns to better suit customers' needs. According to Buzzebees records, it was found that launching marketing campaigns increases response rate considerably by 30%, helping brands to reach more consumers more effectively than traditional methods such as SMS/ letter sending or emailing, which have response rates of only approximately 2-10%.
Ms. Nattida Saguansin said "Buzzebees is one of the fastest-growing companies for the 8th year running. As a CRM Privilege initiator, we've shifted the landscape of traditional CRM Privileges to go completely digital by using Big Data analysis to build efficient marketing campaigns and reaching out to distribution channels. By doing so, we've formulated our platform in order to build engagement between brands and distributors, provided both communication channels and effective tools to promote the ability to stimulate sales impressively. The features are also user-friendly, convenient, and fast with a real-time system. Points will pop up for the retailers instantly, encouraging them to have the urge to sell more. Likewise, integrating Big Data can help analyze suitable campaigns for each store that are customizable, seamless, and tailored to suit all of their needs, while distributors get the most benefits from privilege CRM platform that make them want to sell more to get more. It's what we call a win-win situation"
Today, Buzzebees is serving corporate brands with the "Buzzebees Merchant Solution" tailored to the needs of brands in several industries, specifically for consumer goods and the insurance industry, including Philips Lighting, Mead Johnsons, and Krungthai Axa. The company is also planning to continue expanding the platform to approximately 5 corporate brands this year, as observed by the significant increase of sales volume in the past several years.
---
If you have any queries, please contact
K. Khuntira Nattawattananon
Public Relations Consultant
Tel: 094 1545698
E-mail: khuntira@buzzebees.com